Appalachian Trail Journal Day 10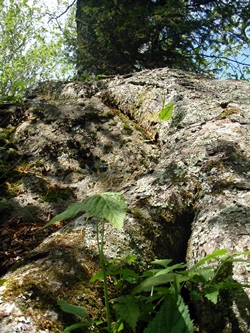 Greasy Creek Friendly Hostel to Beauty Spot Gap
12.5 miles
I woke up with blue skies on the other side of the window. CeeCee fixed me eggs over easy and toast, plus fresh fruit served in a parfait glass with whipped cream on top. I especially liked the kiwi and blueberries.
The neighbor fired up his weed-whacker and assaulted weeds across the street. He is a mean-spirited man who resents hikers passing by his house, so he makes it a practice to run his equipment very early in the morning, sometimes before dawn, including a lawn mower with the muffler removed. He also puts up signs at the gaps saying that the hostel is closed due to sickness, death in the family, etc. If you ever see one of these signs, rip it down. CeeCee is alive and well! And very hiker-friendly, I might add.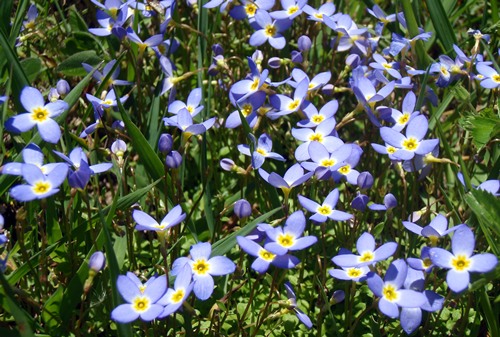 I must have daydreamed today, as I can't recall what the hiking was like except that the trail went downhill more than up. I stopped for lunch at Cherry Gap Shelter after seven miles and fixed Chili topped with cheddar flavored goldfish. There were several backpackers resting at the shelter including Robert and Katie, a father-daughter team. Another young man ate a bowl of Coco Crispies and cookies for lunch while his friend consulted his guide book. They wanted to hit an All You Can Eat lunch buffet the next day. While I was pumping water from the piped spring, the Coco Kid approached with the intention of washing out his bowl. I set him straight. Leave No Trace.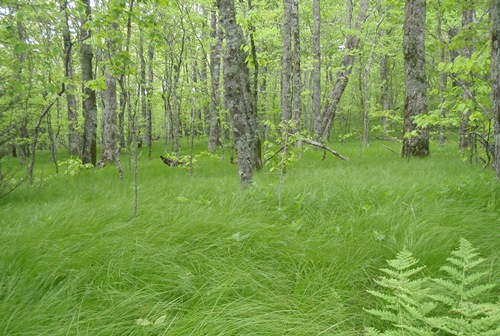 After lunch, I set off for Beauty Spot, another high elevation field on the other side of Unaka Mountain. I ended up stopping a few tenths of a mile sooner at Beauty Spot Gap because that's where the water was. Picnic Basket and Uconn, a couple of nice guys from New Jersey, were tenting, so I set up my tarp and joined them for dinner. I made Tuna Fish Casserole, a side of asparagus and mushrooms with cheese sauce, and Banana Nut Bread Pudding for dessert. The asparagus was a little chewy, but I actually enjoyed the extended chew.
It was dark by the time I hung my food bag, so I got settled under the tarp with my headlamp on. Examining my feet, I noticed that I had earned my first blister on the outside of my left heel.
Continue Reading...