Appalachian Trail Journal Day 13
Near No Business Knob Shelter to Bald Mountain Shelter 10.8 miles
It felt like dusk all day walking through dense forest with rain clouds overhead. Rays of sunlight broke through one dark pocket, bathing a single tree in light.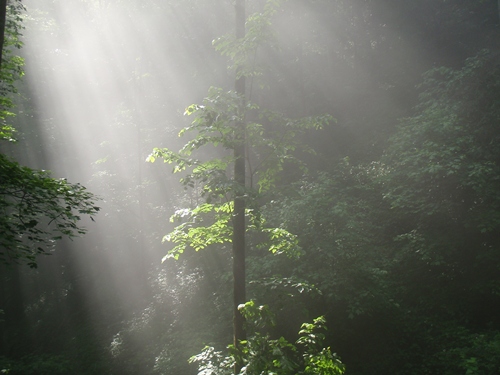 I sat down on a log in a camping area past Spivery Gap and fixed Mashed Potatoes with Turkey and Mixed Vegetables for lunch. I wanted Mud Pie for dessert, but with rain coming I packed up in a hurry and ate a Snicker Bar that I discovered in one of the pockets of my pack. I was pretty sure that was the last of them. Lunch energized me for the mostly uphill hiking that followed.
I broke into spontaneous whistling when I passed through a flat spot and got a good rhythm going by slapping my hiking poles together. I checked my guidebook later and learned that this flat spot is called Whistling Gap. I'm not lying.
Past the gap, the trail entered an old growth forest of ancient Ash Trees with massive trunks, some growing over boulders. As saplings, they grow straight with opposing branches, but eventually limbs fall off while others bend and twist. Time turns them into gnarly old men. The smooth bark of youth becomes deeply furrowed. I think the spooky trees of fairy tales are modeled after old Ash trees. The dead ones, with their thick roots still grasping the earth, don't fall over- they just get whittled away.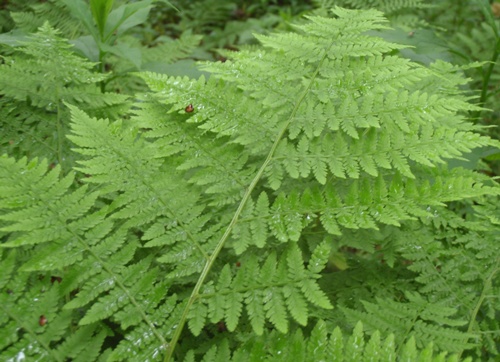 Nobody was home at Bald Mountain Shelter. After filling my water bottles, I caught up with that Mud Pie. Juke Box and Hot Chocolate strolled in and we all got busy cooking supper- Beefy Mac and Cheese for me. Hot Chocolate said his food bag had been stolen by a bear at Blood Mountain, Georgia. I had heard about that bear. It started pouring during supper and three more thru-hikers hustled in out of the rain- Quasimodo, with his daughter, Spring Leaf, and son, Speedy Gonzales. Speedy cooked up a package of instant mashed potatoes flavored with a packet of onion soup. Everybody slept on the lower level, so I had the top level to myself. The rain pelted the tin roof all night long so I didn't sleep well, even with my ear plugs in.
Continue Reading...