Appalachian Trail Journal Day 28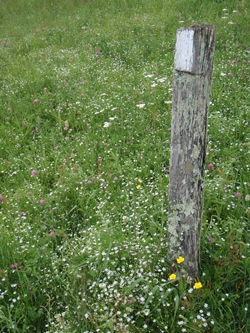 Locust Cove Gap to Nantahala Outdoor Center (NOC) Wesser, NC
10.5 miles
This morning I lingered in my sleeping bag listening to the birds chattering. I was in no hurry for my last day in the woods to end. After granola cereal with bananas and milk, I folded up my tarp and headed for Cheoah Bald. It was hazy when I got up there, so I hiked on without a view. It was all downhill from there. I had heard that before, but this time it was true.
I pulled up to a convenient log in an open area along the trail to fix lunch and air out my feet. The corner of one of my big toe nails was tender and red. Another toe nail had turned purple a few weeks ago. Wet boots really take a toll on your feet.
I watched a black and yellow centipede advance past my boot with all those legs flowing in perfect coordination. A week or so ago, I watched a turtle munching on a centipede like this one. I was sorry for disturbing him because he dropped his lunch and pulled into his shell when I tried to take his picture. My final lunch on the trail was Cheese-O-Rama (ramen noodles with peas and ham in a cheddar cheese sauce), a side of beets, and Mud Pie for dessert. It was quite a feast.
As I began the final descent to the NOC, I glimpsed the Nantahala River from high above with its parallel set of railroad tracks. I guess every major river through the mountains comes with a railroad. I reached the bottom quickly, crossed the tracks, and entered the wet and bustling world of the NOC. Buses shuttled rafts and life-vested paddlers up and down the river. Every car had a kayak or two strapped to the roof. The outfitter store sold river shoes at a brisk pace. I settled first on a bench in front of the store and downed a pint of Ben & Jerry's ice cream and an iced tea. Thus refreshed, I crossed back over the river and walked up the hill to the bunk houses to wash my clothes and body before supper.
The NOC has three restaurants. I ordered a mushroom and Swiss cheeseburger with thin fries, and an ice cold beer at the River's End Restaurant. My waitress, Tory, chatted with me about her hopes for the future and after talking with her for a while, I assured her that she had prepared well and would have many adventures in life. I was impressed with her earrings- two carabiners. A very practical girl!
The following day I rented a ducky and paddled down the Nantahala River because I had to wait a day for my friend Gary to come fetch me.
My 300-mile journey was over. Though I struggled at times with pain and rain, the experience enriched my life and refreshed my soul.
Life never tasted so good.

---
Follow Your Hunger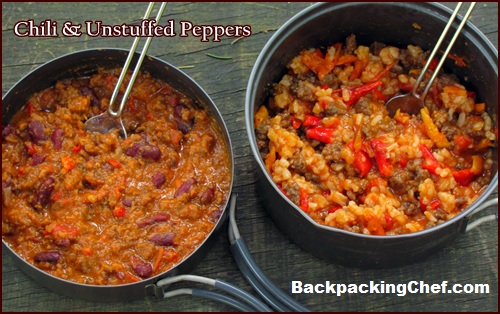 If you enjoyed reading my journal and can imagine yourself eating delicious home-made trail meals like I did, purchase my cookbook, Recipes for Adventure. It has all the recipes I used on this hike plus many more that I created for my hike through Southern Virginia the following year. I also offer the Backpacking Chef Menu Planning & Food Drying Workbook.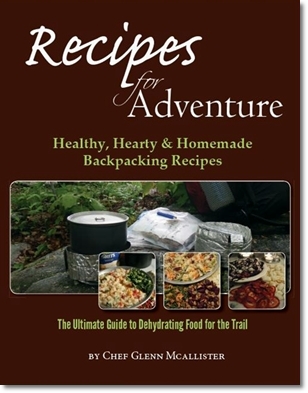 From the Mailbag:
"I just wanted to let you know that my husband and I hiked the John Muir Trail during the month of September and before our trip I had purchased your cookbook so that I could prepare most of our dinners. I trusted your basic ingredients and straight-forward approach and prepared many of your dehydrated recipes.
We had purchased a few meals but most were the ones I had dehydrated. We looked so forward to having our "homemade" meals in the evening...they were so filling, healthy, and extremely tasty! I only wish I had made enough for every meal. I will definitely do that for our next trip!
Thank you so very much for sharing your knowledge and recipes." - Patty