Appalachian Trail Journals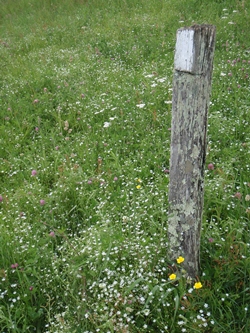 If you enjoy reading Appalachian Trail Journals, I humbly submit mine for your perusal.   I still hold onto the dream of thru-hiking the Appalachian Trail, but until enough time opens up for me, I plan on section-hiking the trail in big chunks.  

This installment covers a month-long, 300-mile southbound hike from just south of Damascus, Virginia to Wesser, North Carolina.  Much of the trail through this section straddles the North Carolina-Tennessee border and includes Great Smoky Mountains National Park.
One Day at a Time:
Thank you for reading my Appalachian Trail journals. I've hiked several hundred more miles of the A.T. since this account was posted. As you might guess, I ate well!
Below are some Appalachian Trail resources that I use to plan hikes.
Appalachian Trail Resources
The A.T. Guide, by David Miller, is the planning guide I use to plan my hikes. There are Northbound and Southbound editions, available bound or unbound, so you can carry just the pages you need. The A.T. Guide has mileages, landmarks and elevation profiles for the entire trail, details about shelter locations, water sources, and services along the way, and maps of about fifty trail towns. David is also the author of AWOL on the Appalachian Trail, which is an account of his AT Thru-hike.
I order my trail maps from the Appalachian Trail Conservancy. They also offer the A.T. Data Book and other publications about hiking the Appalachian Trail.
The Appalachian Trail Conservancy is a volunteer-based organization dedicated to the preservation and management of the natural, scenic, historic, and cultural resources associated with the Appalachian National Scenic Trail in order to provide primitive outdoor-recreation and educational opportunities for Trail visitors.
White Blaze is a lively hiking forum where Appalachian Trail enthusiasts can ask questions and share their knowledge and experiences.
Jolly Green puts out a thoughtful blog on light & ultralight backpacking. In addition to his own gear reviews and backpacking insights, his homepage links to a long list of his favorite backpacking blogs and websites if you want to go cyber exploring from there.
Philip Werner does a great job of testing and reviewing backpacking gear. If you're trying to figure out what features to look for in any piece of gear and want some advice on how to use the gear, you will find the information there.

TrailJournals.com - Appalachian Trail Journals
One way to gain perspective on long-distance hiking is to read the Appalachian Trail journals of others. TrailJournals.com has hundreds of journals including other long trails such as the Pacific Crest Trail.
| | |
| --- | --- |
| If you want to enjoy meals like I described in my Appalachian Trail journal, invest in a copy of my book, Recipes for Adventure, available as a PDF download or in Print. | |