Hello,



This month's Trail Bytes cover features three Canadians enjoying a sunset dinner at Camp Canada on Mount Aconcagua in the Argentinean Andes. Hunter Lee, inset, took the photo of his buddies Renaud Lavigne and Dominique Goineau. The three overcame extreme conditions of blistering sun, wind, cold and lack of oxygen to reach the summit at 23,000 feet. Congratulations on this awesome achievement!

Read more, see photos and watch a video montage at "Dominique Goineau's Blog."

Dehydrating Mushrooms

I slip mushrooms into many of my backpacking recipes. I use them in combination with dried onions, tomatoes and peppers, but they also go well with peas. I usually slice mushrooms and place them directly on the dehydrator trays, but I experimented with adding some extra flavor to them last week.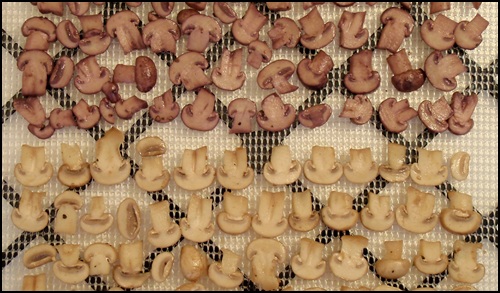 Being a spongy fungus, mushrooms absorb flavors well. To make mine savory, I heated 1/2 cup water with a 1/4 of a beef bouillon cube in a pan. When it was bubbling I tossed 8 ounces of sliced mushrooms in the broth for a few minutes.

I also tried it with red wine instead of water. Dominique said I should have used white wine, but I didn't have any on hand. It only took a little longer to dry them than uncooked mushrooms and they held the extra flavor. Eight ounces of savory mushrooms dried down to 1/2 cup weighing .6 of an ounce. I served them with the other experiment I was working on, scrambled eggs.

Recently Shared Recipes:

Margo's Pineapple-Ginger Rice, Paul's Spicy Salmon & Noodles, Leslie's Thai Pumpkin-Carrot Soup and Rachel's Beef Nuggets & Veggie Soup. Thanks for sharing!

View these recipes or share one of your own at "Your Best Backpacking Recipes."

From the Mail Bag:

I had several suggestions come in for using powdered carrots which included putting it in carrot cake, bread mixes and soups. Leslie R. wrote, "Don't throw out that carrot powder! It makes a wonderful drink! You can either mix it with a little Tang or add some citric acid and sugar. Add enough water so that it's not sludgy. I happened to try this very thing this morning and what I thought was a failure, turned into something kind of fabulous. You can also mix carrot powder with dried coconut milk and chicken bouillon for a Thai soup. Keep powdering those carrots!"

Thanks for the feedback. I really appreciate hearing your ideas.

New printable PDF pages added:

I finished all the PDF pages about bark. These include instructions for making Potato Bark, Sweet Potato Bark, Corn Bark, Bean Bark, and World Peas Bark with 15 recipes that take advantage of bark's ability to carry flavors and make tasty sauces for one-pot meals.

These pages are available for download if you have purchased the password at "Print Backpacking Recipes."

When will the e-book be ready?

I'm getting very close… just over the hill and around the bend. If all goes well I should have it done in December. I have more time to work on it when I am in Switzerland due to the time zone difference. In my life I go down a lot of blue blazes, sometimes to fetch water (work the regular job, home improvement projects, etc.) and sometimes to see a nice view (spend time with wife and family, take a hike or bicycle ride, etc). I try to keep my balance, but I'm looking forward to finishing it!

Update from Switzerland:

Dominique and I hope you had a wonderful Thanksgiving. I cooked a chicken since you can't get a turkey in Switzerland. After the initial celebration, that little chicken went into chicken salad sandwiches, chicken soup and chicken cacciatore.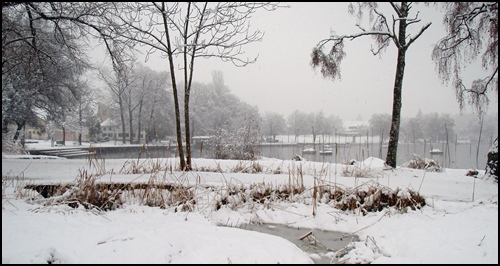 We got six inches of snow in Pfäffikon yesterday which put us in the mood for December 6th when St. Nikolaus brings nuts, fruits and cookies.

Warmest regards,





Chef Glenn & Dominique

PS If you have questions about this issue of Trail Bytes or would like to add comments or suggestions, simply reply to this email or write to me on my contact page.