Backpacking Norway:
Valèrie & Tim's Photo Journal & Menu
As we had no experience with dehydrated food, we tried making one of Glenn's meals in our lovely home in Zurich... some rice with peas and other vegetables. It was great and very filling.
The Sunday before our trip, Glenn presented us with 16 meals for the two of us.


The first three days, we stayed in Oslo, the capital of Norway. Oslo is a beautiful city with nice restaurants, coffee shops and shopping arcades; for example the famous Karl Johan Gate at the central station. Oslo is a modern city with a lot of cultural entertainment.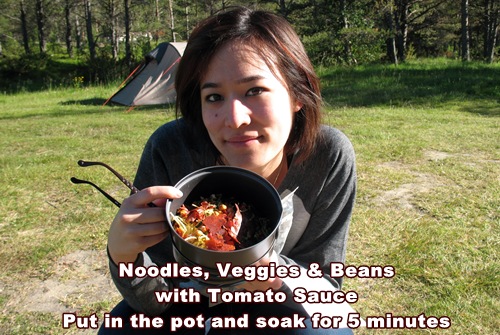 The first night we camped was unforgettable. During the day it was about 25 degrees (C), 77 degrees (F). We found a nice little place to camp for the night. Wild camping in Norway is allowed.
We prepared our first meal, some noodles with vegetables and tomato sauce. Unfortunately we cooked the meal too hot, so it scorched a little on the bottom. We added more water and it turned out fine.
Chef Glenn's Comments: I substituted thin egg noodles for ramen noodles and sent them off without testing it. The egg noodles absorbed more water than ramen noodles.
That night the temperature dropped to 0 degrees (32 F) and we were terribly cold. We put on everything we had... socks, leggings, jeans, undershirt, shirts, sweater and jacket. Our ears and nose were almost frozen even though we covered our heads with a towel. We barely slept a minute. After that, we looked for cabins to sleep in at campgrounds.

During the two weeks we were in Norway, we drove a lot... 3500 kilometres (about 2710 miles). We did a great tour, enjoyed some cities, and visited Runde, a beautiful island with lots of birds like Puffins.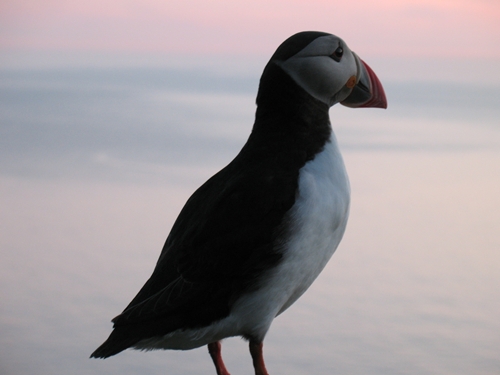 We were always glad to have the delicious dehydrated food because Norway is more expensive than we ever thought.
Glenn, we want to thank you a thousand times for all the fantastic meals you prepared for our Norway journey!
We recommend Norway to everyone who loves Nature. It's a beautiful country with just a few big cities. We hope you enjoy the photos.
Valèrie & Tim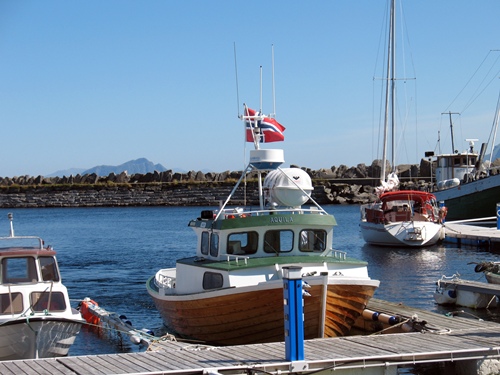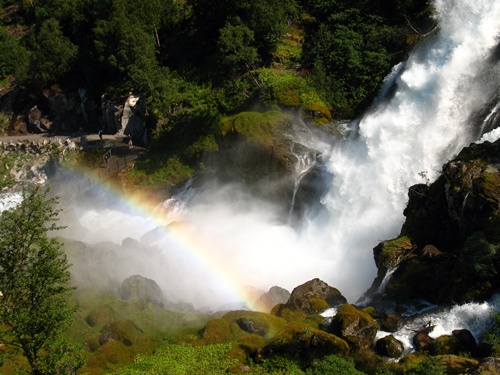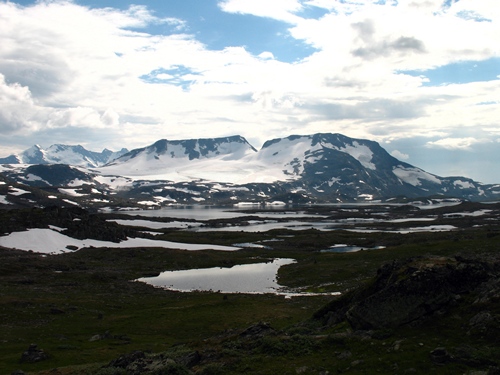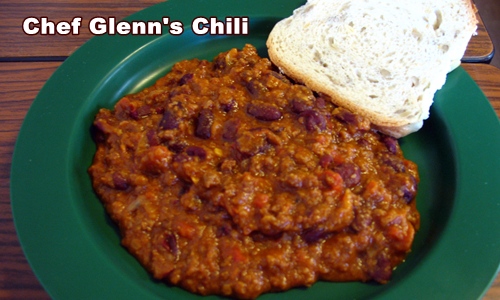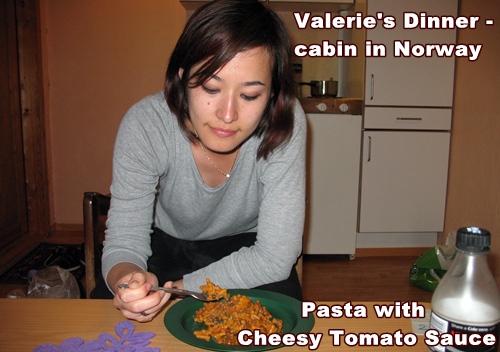 Preikestolen, also known as Pulpit Rock, or locally as Hyvlantonna (The Carpenter-plane's blade) Located in Western Norway.

It's a three to four hour hike round-trip to the cliff from the parking lot. The cliff rises 604 metres (1982 feet).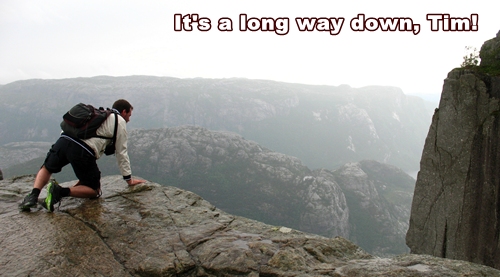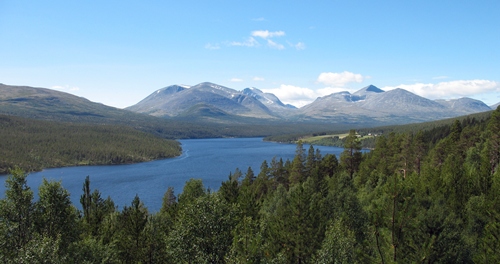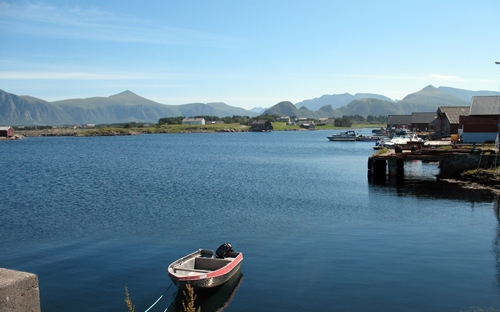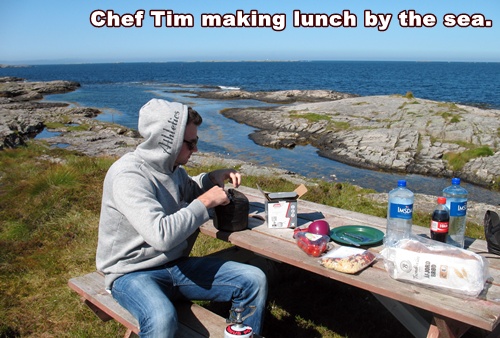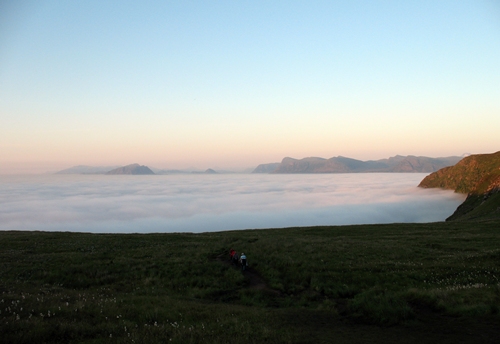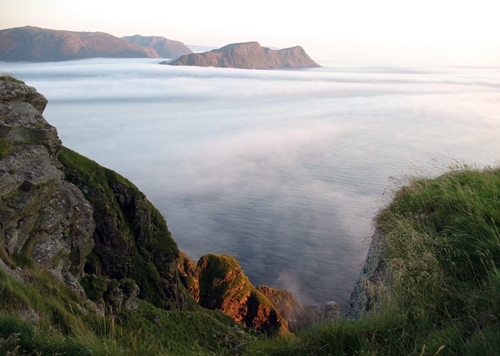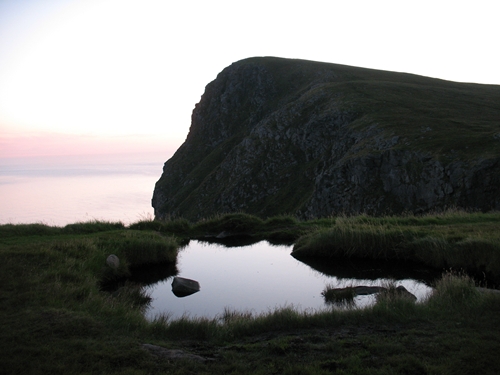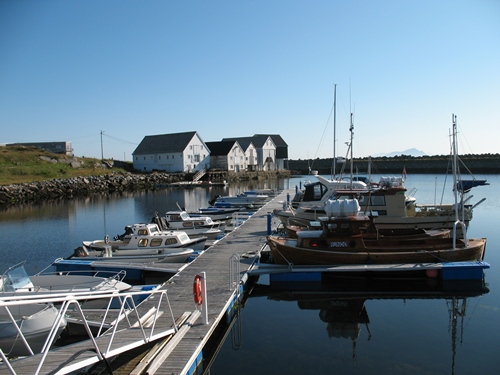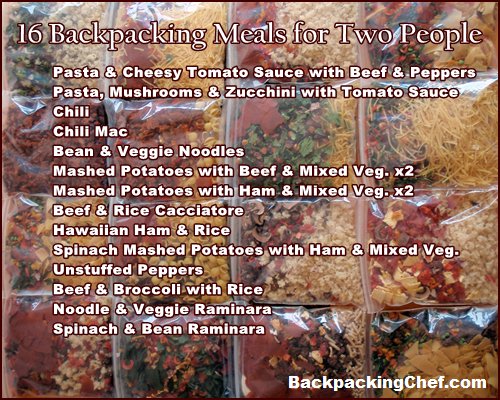 Chef Glenn's Comments:
I had a great time cooking and dehydrating the meals for Valerie and Tim's Norway adventure. Not only did they eat well, but they saved a lot of money.
The recipes, with a few substitutions, came out of my book, Recipes for Adventure, and I used my Menu Planning and Food Drying Workbook to estimate how much food to buy and dry.