Hello,



As with the past several newsletters, the instructional content of this edition of Trail Bytes is delivered as a new page on the website. This keeps the website fresh, and makes the topics easier to find.

The new page is about dehydrating bananas, and it includes recipes for easy-to-rehydrate banana puddings. You'll find old favorites like Banana Nut Bread Pudding and Grahma Nanna Nilla Pudding, plus new recipes such as Banana Split Pudding and Banana Pudding with Chocolate & Nuts.

As for a banana-related story, I'll defer to one of the great storytellers of folk rock history, the singer/songwriter, Harry Chapin. You only had to hear a few lines to know a good story was coming, and you would remember that song for the rest of your life. My favorite Chapin songs are Cat's in the Cradle, Taxi, and Thirty Thousand Pounds of Bananas.
Fun Fact: If you purchased 30,000 pounds of bananas, peeled them, and put them in the world's largest dehydrator, you would end up with 5,250 pounds of dried bananas. You could then give a little more than one ounce of dried bananas to each of the 77,000 residents of Scranton, which is almost enough to make a serving of Banana Pudding with Chocolate & Nuts, one of the new recipes this month.
Dehydrating Bananas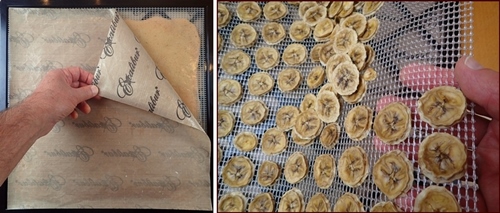 The new page has instructions and tips for dehydrating bananas and making banana fruit leather.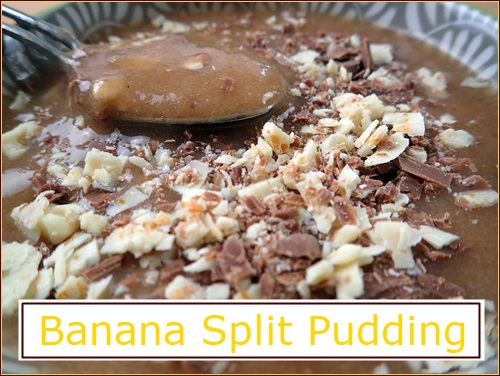 New recipes: Banana Split Pudding is made with banana-pineapple fruit leather and extra goodies. It rehydrates in minutes with cold water.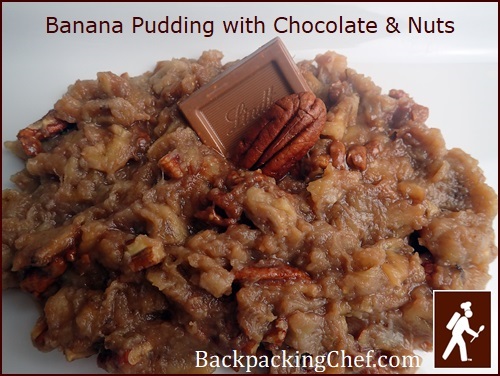 Banana Pudding with Chocolate & Nuts is made with dried banana chips, chocolate pieces, and nuts. I like it with pecans. It rehydrates in minutes with hot water.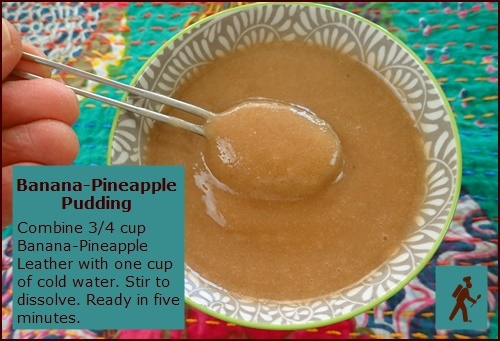 Banana-Pineapple Pudding is sweet and tangy with a texture like applesauce.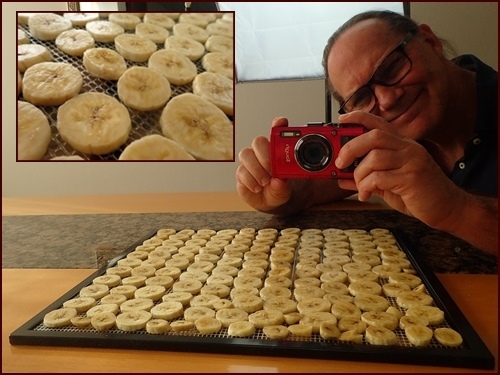 Sadly, Dominique did not get to sample any of the banana puddings this month. Why? I ate them all as fast as I took the photos. Guess I'll make another batch. See you next month.

Happy Trails,

Chef Glenn & Dominique
P.S. To contact me, please reply to this email or use this contact form.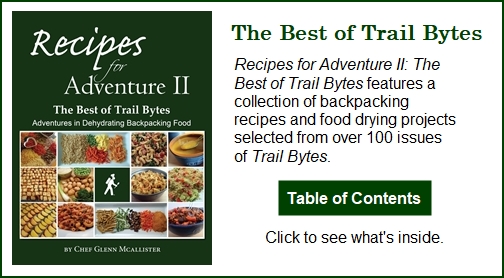 If you received this newsletter from a friend and would like to subscribe (it's free), subscribe here.
Visit my BackpackingChef Facebook page for the lastest posts. Be sure to "follow" the page to continue seeing posts.