Hello,



If you set a table in America this past Thursday, chances are good that sweet potatoes were one of the dishes passed around. I've covered various ways of cooking and dehydrating them over the years in Trail Bytes, and on the website; most famously sweet potato bark and pudding. This month, I round out the selection with a new recipe – Sweet Potato & Carrot Soup. Warm spices, like curry, turmeric, and paprika, plus ginger and garlic, take this smooth soup from mellow to marvelous. It's delicious!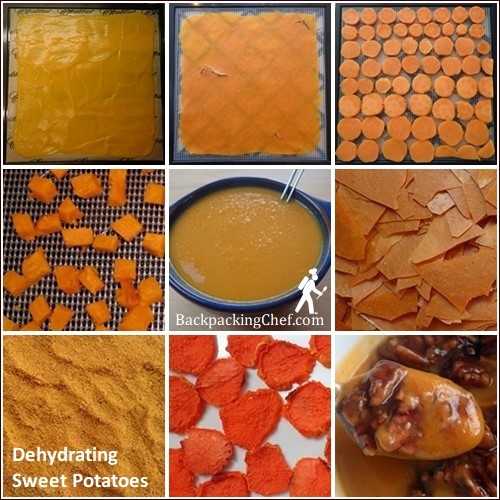 You'll find the new Sweet Potato & Carrot Soup recipe, along with all the other ways of cooking and dehydrating sweet potatoes on a new page on the BackpackingChef website: This past week, I read my Appalachian Trail journal again. Reading it brought back the peace and spirit of adventure that Dominique and I experienced on the trail. During these challenging times, we'd like to share a few moments of serenity with you. We hope you enjoy reading 1001 Miles on the Appalachian Trail at a very special price – free.
When you buy any of my other books, you'll get the free download of the journal. Plus, through the end of the year, if you buy one book, you'll save $5 on each additional book purchased. (Recipes for Adventure, Menu Planning & Food Drying Workbook, and The Action Guide: Dehydrating 31 Meals). P.S. If you were thinking of giving the print editions of Recipes for Adventure or 1001 Miles on the Appalachian Trail as gifts, please order soon to get them by Christmas.
Swiss Turkey?
I don't cook a turkey for Thanksgiving here in Switzerland. Our oven is too small, and turkeys are special order only. Since it's not a holiday here, I wait until the weekend to make a little feast. I heard that "small" turkeys were in demand in America this year, with fewer people than usual gathering around tables. Such is the case for us also; it's just me and Dominique today. The little chicken above is going into the oven soon.

We wish you peace and good health,

Guten Appetit,

Chef Glenn & Dominique
P.S. To contact me, please reply to this email or use this contact form.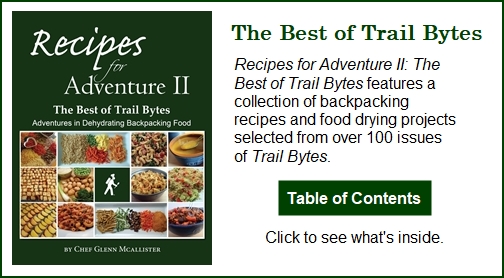 If you received this newsletter from a friend and would like to subscribe (it's free), subscribe here.
Visit my BackpackingChef Facebook page for the lastest posts. Be sure to "follow" the page to continue seeing posts.