Hello,



It's been a rainy summer here in Switzerland. The Lake of Pfäffikon expanded over the path that goes around it several times. July hail storms shredded corn leaves, but the fields recovered nicely with the daily watering from above. This week blue sky and sunshine prevail; the farmers are making hay, turning grass, harvesting wheat, and watching the corn grow.

Fresh corn on the cob from Switzerland's southern region is in the stores. It's pricy, about two dollars an ear, but the taste is wonderful and worthy of preservation for winter chowders.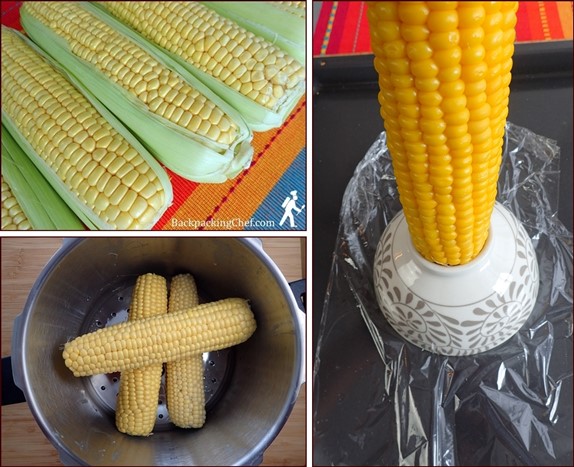 This month's project was all about dehydrating corn, a topic that grew larger than could be contained in a newsletter. You'll find all the instructions and recipes on the new webpage, Dehydrating Corn.
The page covers how to dehydrate corn on the cob, with a section on pressure cooking. With a pressure cooker, you're corn is ready in two minutes. Pressure cooked corn turns out tender with a rich yellow hue, and it retains more flavor and nutrients than boiled corn.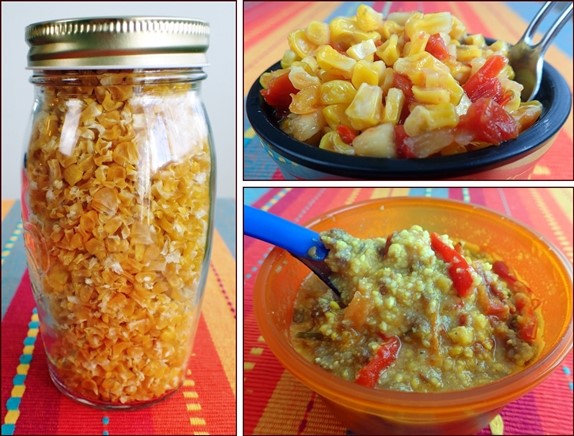 In addition to the cooking, dehydrating, and storage instructions, you'll find recipes that use dried corn in backpacking meals. I tested the dried corn successfully in a salad with cold water rehydration. The topic of creamed corn bark was rolled into the page, with a vegetarian corn bark stew recipe.
There's a recipe for corn porridge, which I made by grinding dehydrated corn into cornmeal. Big WOW for that one; it tastes richer and is more nutritious than grits.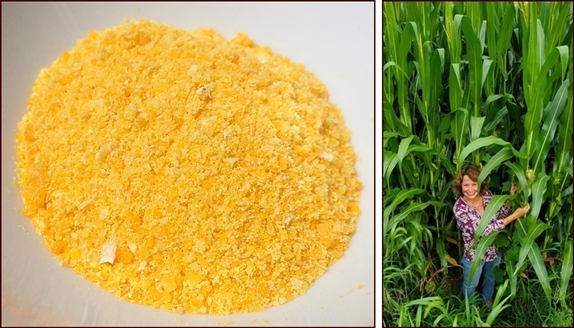 They say you can take the girl out of the country, but you can't take the country out of the girl. My sister, Janice, who lives in California, sent me a photo of her standing in a corn field in northern New Jersey, where she was back home for a visit. We grew up eating Jersey sweet corn, and we played often in the barn of the farm behind our house. If you're ever driving the backroads of Jersey, pull over at one of the farm stands for some sweet corn, and mind the deer crossing signs.
Here's the page again: Dehydrating Corn
Dominique and I wish you well as the summer winds into fall. See you in September.
Freundliche Grüsse,

Chef Glenn & Dominique
P.S. To contact me, please reply to this email or use this contact form.

If you received this newsletter from a friend and would like to subscribe (it's free), subscribe here.
Visit my BackpackingChef Facebook page for the lastest posts. Be sure to "follow" the page to continue seeing posts.