Hello,



Now that the Print Edition of Recipes for Adventure II: The Best of Trail Bytes has come to fruition, I have turned again to updating the navigation and mobile presentation of the website.

Check out the new 25 Vegan & Vegetarian Backpacking Meals page. Recipes on the page include Ratatouille, Root Bark Stew, Green-Lentil Chili, Curry-Carrot Soup, and Vegetarian Unstuffed Peppers. In addition to those recipes, the page links to 20 more vegetarian recipes on BackpackingChef.com.




There's also an index, "Dehydrating Vegetables from A–Z", in the right column. On mobile devices, the right column is presented after the main column.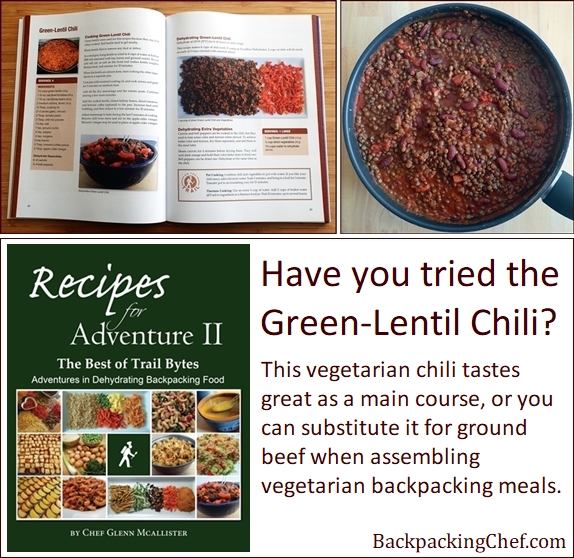 One of the popular recipes from the first Recipes for Adventure is Unstuffed Peppers. While vegetarians can simply substitute dried beans or tofu for the dried ground beef, I thought I'd pull a few topics from the new book to make a really tasty vegetarian meal. Instead of just beans, I used green-lentil chili in place of ground beef. I also used homemade tomato sauce powder and dehydrated short-grain rice.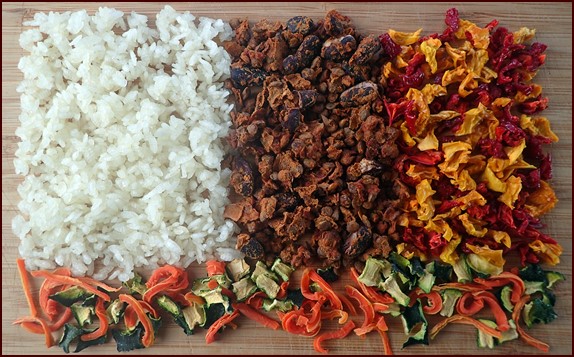 Long-grain rice works too, and you can also include dehydrated quinoa, another topic from Recipes for Adventure II.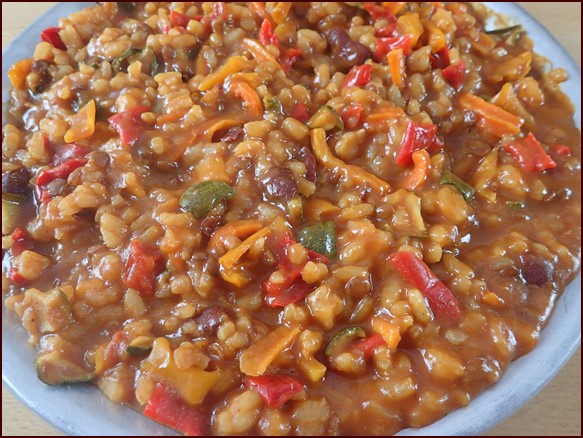 How was it? Sehr gut! I rehydrated it with two cups of water, which made it thick and saucy. You don't have to be a vegetarian to love this meal.

You'll find the Vegetarian Unstuffed Peppers recipe on the new page: 25 Vegan & Vegetarian Backpacking Meals.
Thank You!
Thanks to everybody who has purchased the new book. I appreciate your support.

First Reviews:

"Recipes for Adventure I & II are by far the best backpacking cookbooks, the recipes are easy to follow and aren't overly complicated and are delicious and nutritious. I've taken a lot of the recipes and have been thermos cooking them. 5 stars!" -Jenn

"This book is a perfect addition to the first volume! It has plenty of great information and helped fill in some knowledge gaps for those interested in dehydrated meals." -Kiara

"We LOVED this recipe (Green-Lentil Chili) and the new book! It was a trail favorite and we've even eaten it at home prior to dehydrating." -Jan
What's Next?
If you have any suggestions for topics you would like me to cover, including methods of presentation, please let me know. I'm thinking about doing a 2nd Action Guide, since now is a good time to put up a supply of emergency meals and thermos meals for winter hikes. Your feedback is always welcome.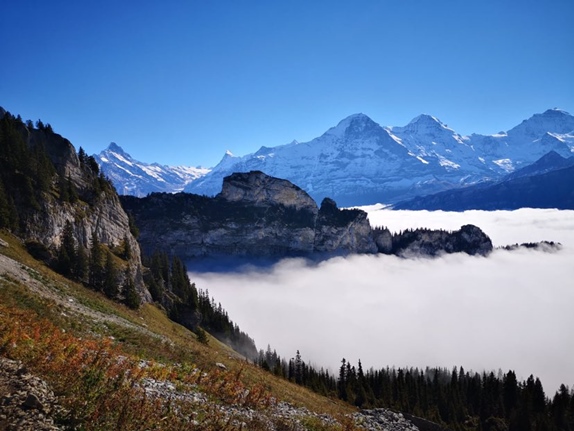 Our daughter Valèrie said she wished she had a hot thermos meal while hiking in Grindelwald last weekend. Now I know what I'll be giving her for Christmas.

See you next month.

Freundliche Grüsse,

Chef Glenn & Dominique
P.S. To contact me, please reply to this email or use this contact form.

If you received this newsletter from a friend and would like to subscribe (it's free), subscribe here.
Visit my BackpackingChef Facebook page for the lastest posts. Be sure to "follow" the page to continue seeing posts.