Hello,



In some households, you might be on shaky ground if you give your spouse a box of granola on Valentine's Day. A day known as The Feast of Saint Valentine calls for candlelight dining, chocolates, red roses, and if you go all out, a Valentine's Day card that expresses all your love in one lovely sentence.

I checked off the dining category last night—Chef Glenn's Ratatouille with a side of linguine. We had the leftovers for lunch today, so that counts, right? I'm rushing this newsletter out now so I can get to the store before they run out of roses.

Back to that granola. Not just any granola for my gal.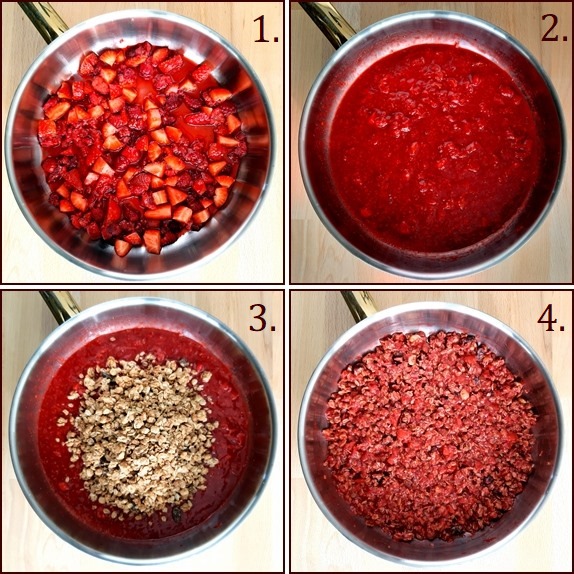 Dominique loves strawberries and raspberries, so I mashed and mixed them with granola for my Valentine's Day experiment, which fortunately went well. And since we're celebrating Valentine's Day, I added a little honey.
Strawberry-Raspberry Granola Clusters
After dehydrating the mixture, the result is Strawberry-Raspberry Granola Clusters. They taste great on their own, but you can take it up a Valentine's Day notch by pairing them with chocolate in a trail mix.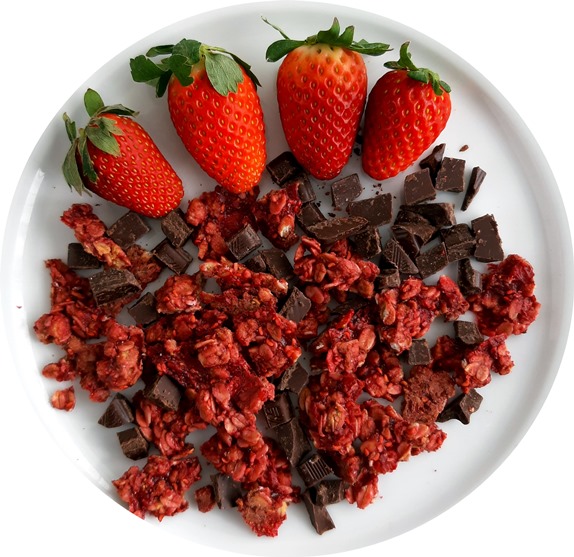 If you're looking to cook up a little romance for your next hike, you'll find the recipe on the updated Guide to Dehydrating Strawberries page.

Strawberry-Raspberry Granola Clusters Recipe

Dominique and I wish you and your special hiking partner a Happy Valentine's Day!

Freundliche Grüsse,

Chef Glenn & Dominique
Please reply to this email with any questions or comments, or use this contact form.

Visit my Backpacking Chef Facebook page for the lastest posts. Be sure to "follow" the page to continue seeing posts.
If you received this newsletter from a friend and would like to subscribe (it's free), subscribe here.