Hello,



This month's edition of Trail Bytes leads you to new recipes on the BackpackingChef.com website. Since the topics are substantial, it made sense to present them as web pages. The featured backpacking recipe of the month was shared by Barbara Bell, so I just had to add some tasty options for dessert using dehydrated peaches.
Yellow Mung Dal
Yellow Mung Dal is made from split mung beans, which are similar to lentils. They cook up as easy as rice, and are a good source of fiber and protein.
Barbara's recipe for Yellow Mung Dal shows several ways to prepare it on the trail. Thanks Barbara!

View Recipe: Yellow Mung Dal
Dehydrating Peaches
This new page covers the basics of dehydrating peaches, including peach leather made from grated peaches.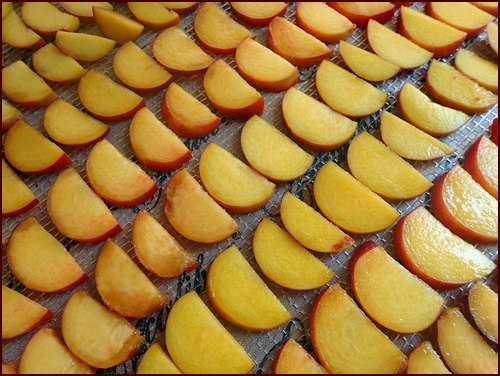 There's also a recipe for Peach Granola Clusters, which taste like fruity oatmeal cookies. Dominique has been taking these to work to snack on.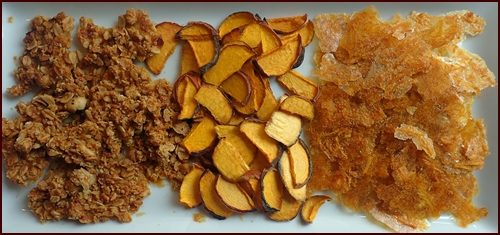 You can make a wonderful Peach Perfect Trail Mix with Peach Granola Clusters, dried peaches, and grated peach leather…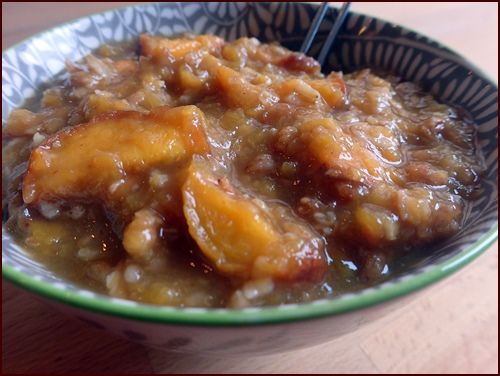 Or, you can turn it into Hot Peach Crumble for a trail dessert. It's really tasty.

Visit the new webpage: Dehydrating Peaches
That's it for this month. Since we won't be travelling abroad anytime soon, Dominique and I have been exploring the Swiss mountains closer to home. The photos are from the last two weekends.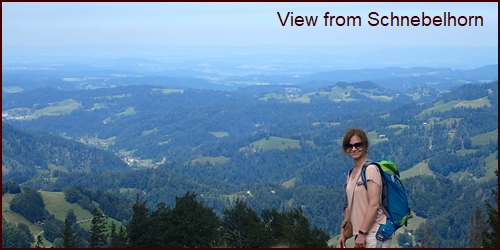 Stay safe and healthy. Keep to the trails less travelled. Dry some peaches.

Gute Gesundheit,

Chef Glenn & Dominique
P.S. To contact me, please reply to this email or use this contact form.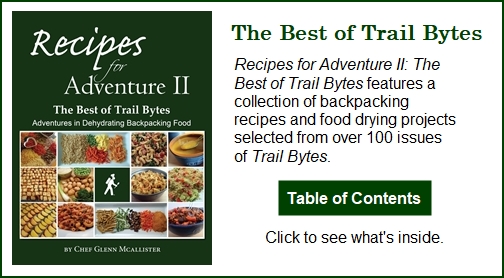 If you received this newsletter from a friend and would like to subscribe (it's free), subscribe here.
Visit my BackpackingChef Facebook page for the lastest posts. Be sure to "follow" the page to continue seeing posts.