Hello,



Over the past year, I've been adding, updating, and organizing food-drying topics on the website. The new page for this month is how to dehydrate butternut squash.
Dehydrating Butternut Squash
Dehydrated as cubes, after steaming, butternut squash makes a colorful and nutritious addition to any backpacking meal. I like using it as part of the mixed vegetable component. It rehydrates well, with a texture similar to sweet potatoes. The new page has a simple recipe for butternut squash stew.

There's also a recipe for butternut squash soup. After blending it smooth, I dried it into bark, and then ground that into soup powder.

Visit the new page:
Improved Website Navigation
With all of the new content, the next project was to make it easier to find individual food-drying topics. Now, at the bottom of most dehydration pages, you'll find a list of links to all topics in alphabetical order.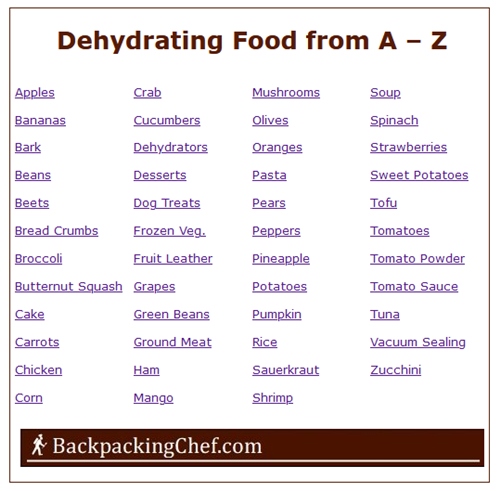 Find the topics you need here:
Don't Forget Your Thermos!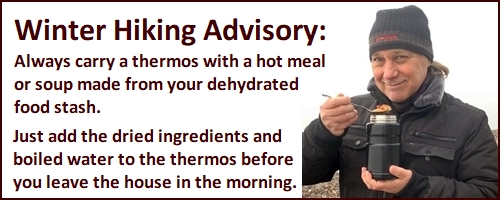 This past weekend, we took our usual hike around the Lake of Pfäffikon. It was foggy and cold, but we warmed up during the lunch break with a thermos filled with Unstuffed Peppers. As I recommended this past March, it's still a good time to build up your dehydrated food supply.

"When you keep a supply of dehydrated meals on hand for emergencies, you're automatically prepared for adventure, work, and travel."
What a year it has been!
Dominique and I closed out last year with a night hike around the lake in dense fog and bitter cold. We timed it so that we would arrive back in the park area right before the New Year's Eve fireworks. But, the show was cancelled due to the fog.

Fog came to symbolize the year. There have been so many life challenges that we didn't see coming. We've experienced, along with family and friends, a full measure of difficulties in 2020. And yet, amid the troubles, there were bright spots, true blessings to be thankful for.

It reminds me of a flight we took out of Zürich, back when we used to fly. The weather condition was what is called, Hochnebel – high fog. When the plane ascended into the fog, our seats tipped left and right as the pilot worked to steady the plane. The passengers shook like a shipment of bobble heads. Somewhere over the Western Jura, the plane pierced through the turbulence. Up there, the sun shone brightly through a brilliant blue sky. Snow-capped mountains rose majestically above the clouds.

It's been a rough ride at times for all of us this year. Hang in there, friends. This fog is going to clear. We send our prayers and best wishes to you and your loved ones.
Fröhliche Weihnachten und frohes Neues!

Chef Glenn & Dominique
P.S. To contact me, please reply to this email or use this contact form.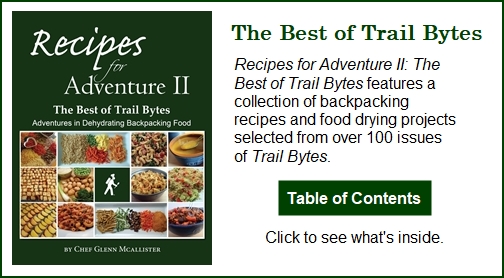 If you received this newsletter from a friend and would like to subscribe (it's free), subscribe here.
Visit my BackpackingChef Facebook page for the lastest posts. Be sure to "follow" the page to continue seeing posts.