Hello,



With summer temperatures on the rise, no-cook backpacking meals make a lot of sense, especially for lunches. It was hot yesterday above treeline on Monte Tamaro near the Swiss-Italian border. We brought along a sushi rice bowl in our thermos food jar, which we rehydrated with cold water on the way up the mountain.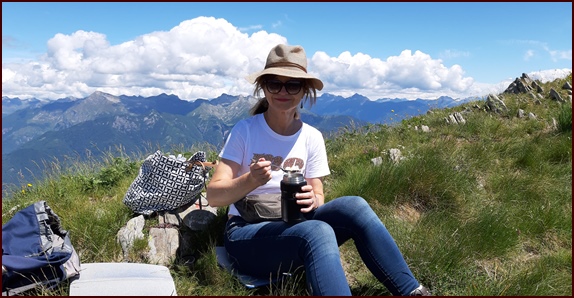 I've covered macaroni, couscous, and quinoa salads in past newsletters; this month features a sushi rice salad.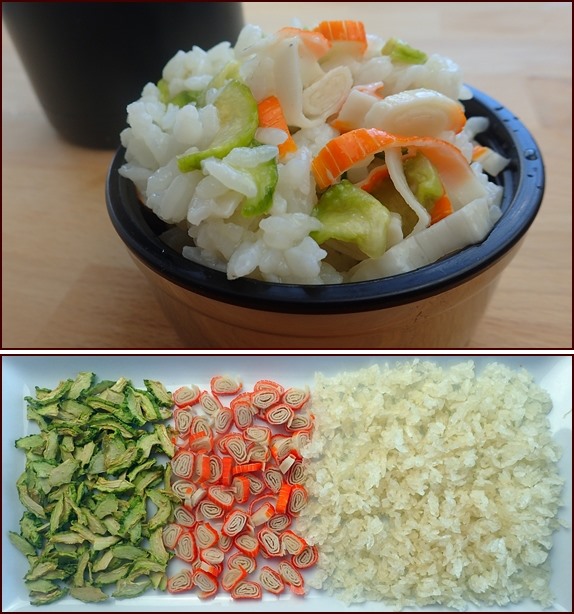 The recipe includes how to make sushi rice with its unique sour, sweet, and salty taste, as well as the instructions for drying the rice, cucumbers, and surimi. What you get is something like a California sushi roll in a bowl without the avocado. I left out avocado because it turns brown when dehydrated and doesn't rehydrate well.
You'll find the Sushi Rice Bowl recipe on a new page on the website:
Next month, I'm going to get back to sending out newsletters at the beginning of the month, rather than at the end. Look for the July newsletter on Friday.
It will feature a Peach Salsa Rice Salad, which has already received the two thumbs up from Dominique.
Do you have a no-cook backpacking meal recipe you would like to share with the Backpacking Chef community? Feel free to reply with your ingredients and preparation instructions, or you can use the form on this page to share a recipe.
Stay cool, and happy hiking!
Freundliche Grüsse,

Chef Glenn & Dominique
P.S. To contact me, please reply to this email or use this contact form.

If you received this newsletter from a friend and would like to subscribe (it's free), subscribe here.
Visit my BackpackingChef Facebook page for the lastest posts. Be sure to "follow" the page to continue seeing posts.