Hello,



Dining out implies going to a restaurant for most folks. For you and me, it means dining outside. I've been toting a thermos food jar for ten years now—for backpacking trips, day hikes, city explorations, and road trips. You've seen a good deal of ink devoted to thermos meals in Trail Bytes, and I included instructions for rehydrating dried meals using a thermos in The Action Guide and Recipes for Adventure II.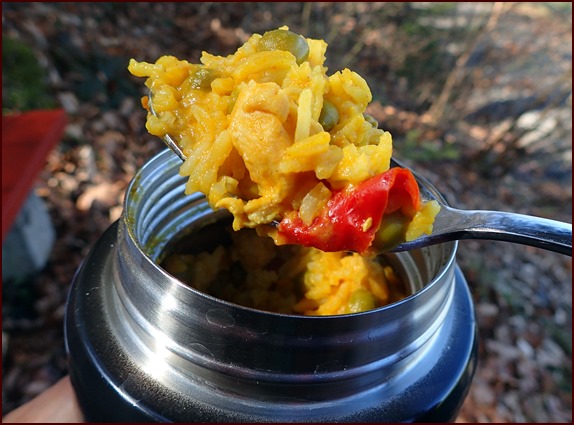 Photo: Curry Chicken & Rice.
To kick off the New Year, I put together a new webpage devoted to Thermos Food Jar Meals. You'll find inspiring ideas for thermos meals there, plus a new recipe for Chili & Rice.
See Thermos Food Jar Meals for the Outwardly Mobile.
Photo: Dried ingredients for Chili & Rice.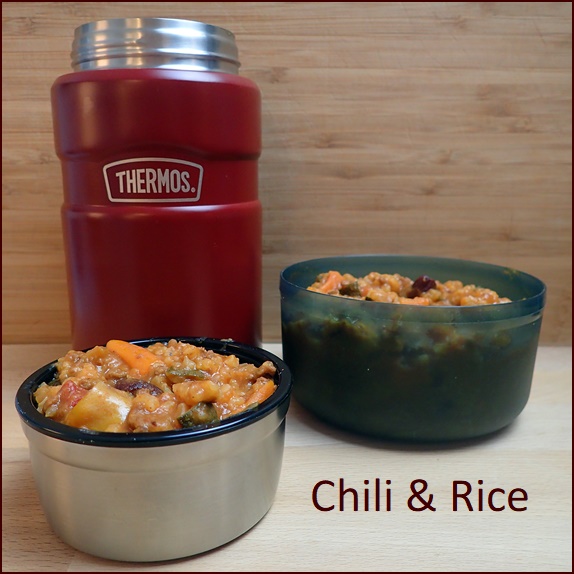 Photo: Rehydrated Chili & Rice for two people.
What's for Dessert?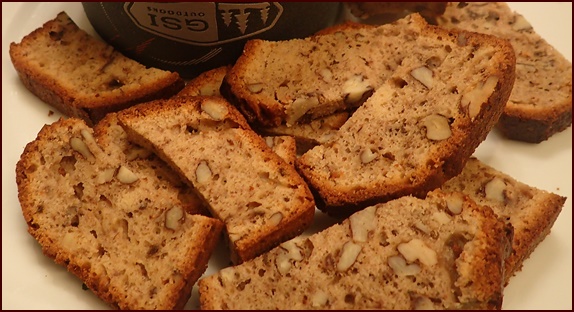 Photo: Dried Banana-Pecan Cake Cookies.
Dominique's Banana-Pecan Cake Cookies
We had four very ripe bananas in our fruit bowl recently that Dominique put into a Banana-Pecan Cake. It smelled so good baking in the oven. I dried a few slices the next day, and the results were crunchy and delicious.

See Dominique's Banana-Pecan Cake Cookies.
December Trail Bytes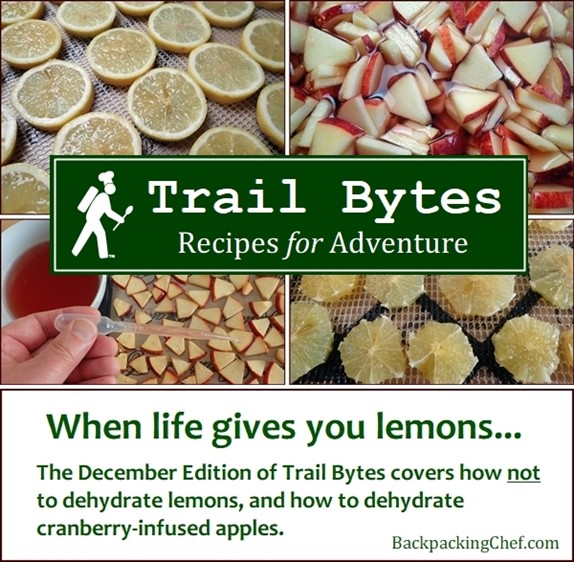 Due to a glitch beyond our control, some subscribers did not receive the December Trail Bytes.

If you didn't get yours, you can read it in the archives here: Trail Bytes December 2021.
Dominique and I wish you a good start to the New Year, and we toast to your good health with this thermos fruit cocktail.

Cheers,

Chef Glenn & Dominique
P.S. To contact me, please reply to this email or use this contact form.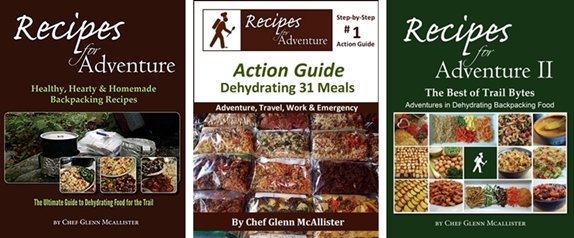 If you received this newsletter from a friend and would like to subscribe (it's free), subscribe here.
Visit my BackpackingChef Facebook page for the lastest posts. Be sure to "follow" the page to continue seeing posts.