Hello,



Strawberries finally hit the grocery stores here in Pfäffikon. A little experimentation led to a delicious strawberry-apple pudding made from strawberry fruit leather and dried apples. Then came strawberry fruit leather sandwiches—strips of fruit leather folded in half with peanut butter and/or Nutella chocolate inside. After that, it was a short leap to strawberry tortillas made with hot rehydrated strawberries and more chocolate or peanut butter.

I used to be a peanut butter kid. My mother packed my 007-themed lunchbox at least twice a week with a peanut butter and jelly sandwich. Strawberry was my favorite flavor, followed by grape. Some of the kids at school were spoiled—their mothers cut off the crusts and cut the sandwiches on the diagonal. They even had peanut butter on both sides so the jelly didn't seep through the bread. I was the kid with jelly on his fingers. Still am.

What was the theme of your lunchbox and what was inside? Or were you a brown bag kid? Perhaps you were in line for the fish sticks, mac & cheese, and chocolate milk?

After I moved to Switzerland, I became a chocolate kid. Dominique introduced me to chocolate sandwiches—two pieces of a chocolate bar inside a crusty roll. We take them on our hikes around the lake with a thermos of tea. This mixing of cultures provided the inspiration for this month's new webpages. You decide if you like chocolate or peanut butter with your strawberries.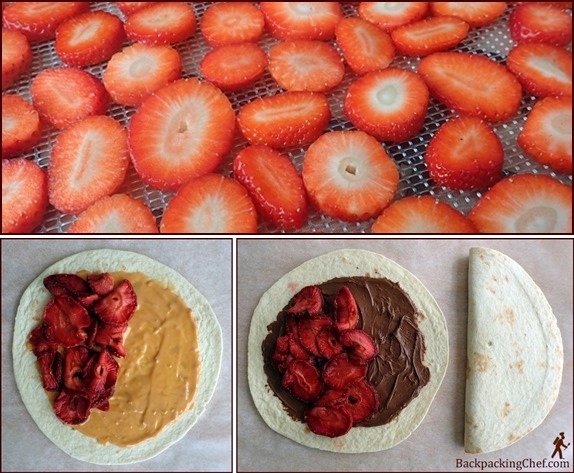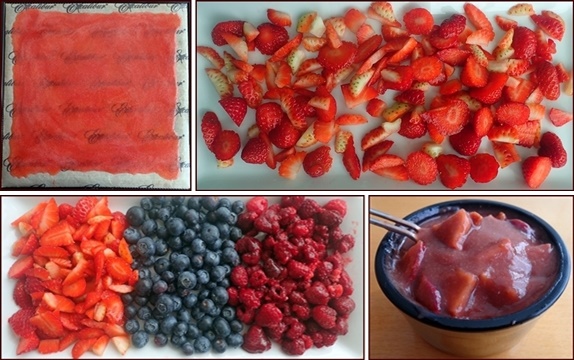 Backpacking Food for Dogs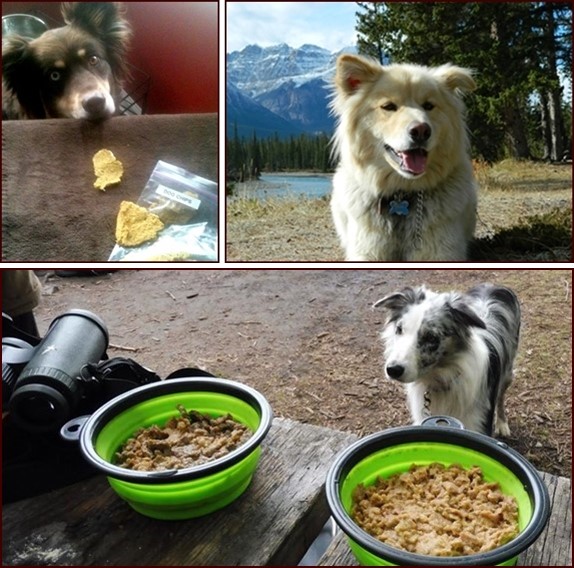 I recently asked our Backpacking Chef Facebook Community how they were feeding their dogs on the trail. They responded with tips, photos, videos, and recipes that I assembled into a big new page:
See: Dehydrating Dog Food & Treats
Veggie Burgers?
I bought some "Beyond Meat" vegetarian burgers the other day to experiment with. Have you tried dehydrating them? Let me know if it was good, or not-so-good, and what worked or didn't work.

Next month I'll be sending the newsletter from America. See you then.

Freundliche Grüsse,

Chef Glenn & Dominique
P.S. To contact me, please reply to this email or use this contact form.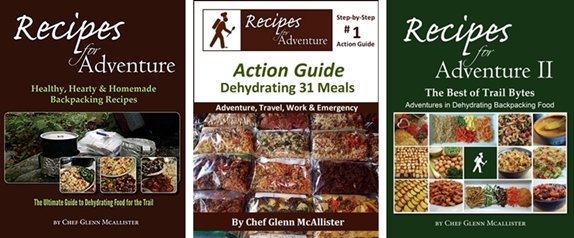 If you received this newsletter from a friend and would like to subscribe (it's free), subscribe here.
Visit my BackpackingChef Facebook page for the lastest posts. Be sure to "follow" the page to continue seeing posts.