Hello,



Over the past two months, I have consumed dozens of mangoes. It's hard to tell if my new complexion is the result of mango-pigment-transfer from within, or a permanent hue gained while watching sunsets from the beach in Normandy last month.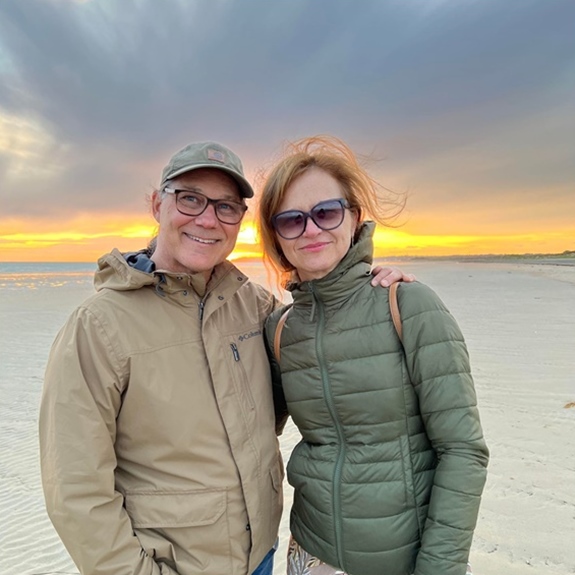 It was cooler in June. A welcome breeze carried scents of enterprising farmers and fishermen over land and sea. Sails were up, and the famous hedgerows held soil in place.
My assignment before the trip was to dehydrate several cold-soak salads that we could enjoy for lunches at motorway rest areas, and for picnics with views of lighthouses.
Since we enjoyed our peach salsa salads and apricot-mint salsa salads so much on previous outings, I made a similar salsa with mango and a hint of curry. Care should be taken not to cover up the delightful taste of mango with too many spices, but a fair balance of heat and sweet is expected in salsa.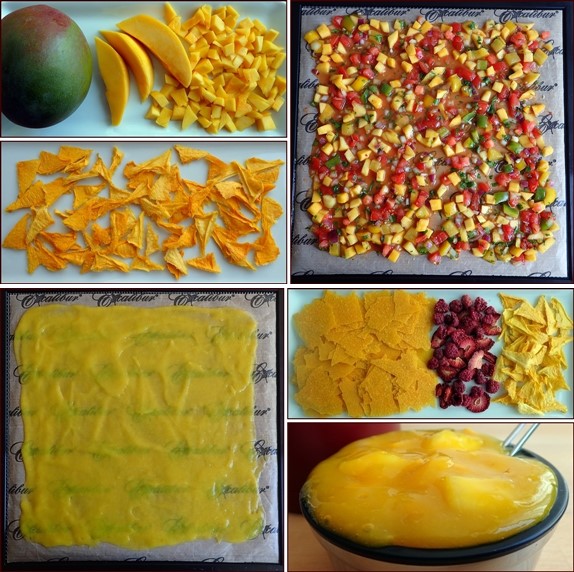 One thing led to another, and soon I was making mango-salsa salad with rice, mango-salsa salad with couscous, and tropical fruit cocktail with mango and coconut.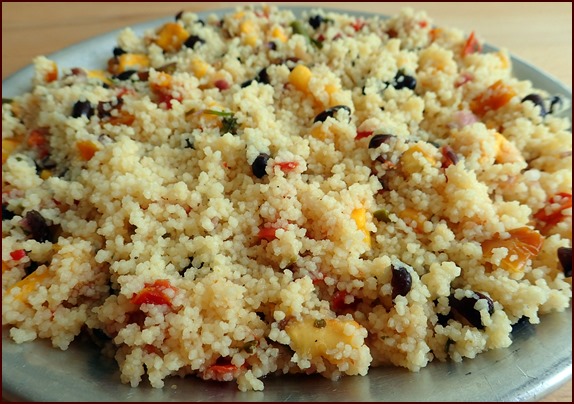 It may take a dozen more mangoes to master the skill of selecting mangoes that are not too ripe, or not ripe enough, but at least I learned that gently squeezing and sniffing is your best hint at what's inside, and that the color of a mango's skin does not indicate its ripeness.
I could have stopped at fruit cocktail, but mango mania lured me deep into the realm of mango fruit leather—with oranges, pineapples, bananas, raspberries, ginger, and coconut contributing to the madness.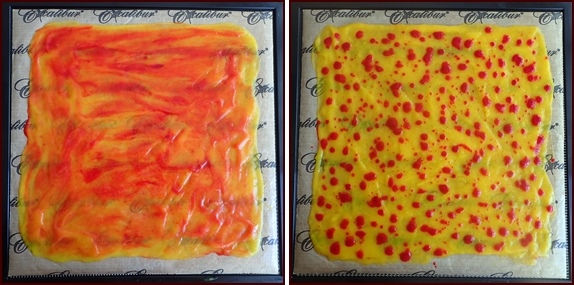 And then the July heat set in. I ran my dehydrator at night while dreaming of how marvelous a cold mango smoothie would taste on the trail in the afternoon.
After tasting one of these rehydrated smoothies on our hike last weekend, Dominique suggested we also make them for backpacking breakfasts. It's as simple as adding mango fruit leather, extra dried fruits, and cold water to the thermos before we go to sleep.
Pick up some mangoes on your next shopping trip and visit these two new pages for all the instructions and recipes:
Stay cool, and we'll see you next month.
Freundliche Grüsse,

Chef Glenn & Dominique
P.S. If you have questions or comments, or would like to share a recipe, please reply to this email or use this contact form.

If you received this newsletter from a friend and would like to subscribe (it's free), subscribe here.
Visit my BackpackingChef Facebook page for the lastest posts. Be sure to "follow" the page to continue seeing posts.