Hello,



I'm flying back to the USA next month. I'll take my usual seat in the middle section on the plane's 50-yard line. When we reach cruising altitude, flight attendants will roll down the aisles with refreshments… pasta or chicken?

By the time they get to my row, I have heard them say "pasta or chicken" fifty times, and I'm still making up my mind.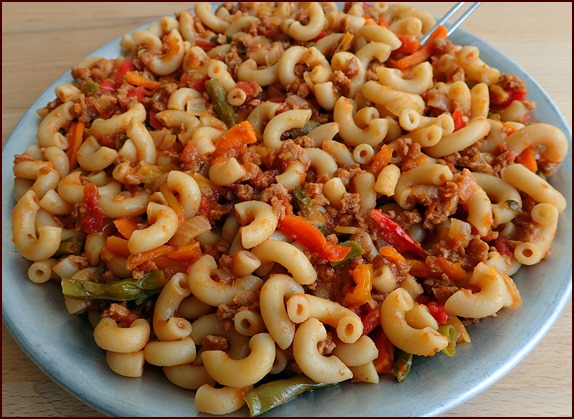 Rather than choose just one topic for this month's Trail Bytes, I invite you to explore two with me.
The first project covers how to cook and dehydrate basmati rice with curry seasonings. I use the rice in two new recipes: Curry Basmati Rice & Vegetables and Coconut Shrimp Curry with Mango.
See: Dehydrating Curry Basmati Rice.
The second project explores the world of textured vegetable protein (TVP) as a plant-based meat replacement for beef or chicken. There's a pasta entrée if you can't choose.
The page covers:
What is Textured Vegetable Protein?
Is Textured Vegetable Protein Healthy?
Benefits and Drawbacks of Using TVP.
Converting Meat Recipes to TVP Recipes.
Rehydrating TVP in Backpacking Meals.
New TVP Recipes:
Chili, Unstuffed Peppers, Mac & Veggies, and Curry Rice & Veggies.
See: Textured Vegetable Protein Recipes.
I'm usually a chicken passenger, as in "real" chicken, but I was happy with the texture and taste of the meals that I made with TVP. Take a look at the menu and let me know what you decide… TVP or chicken?
We celebrated my birthday last month with a weekend getaway to Creux du Van, "the Little Grand Canyon of Switzerland."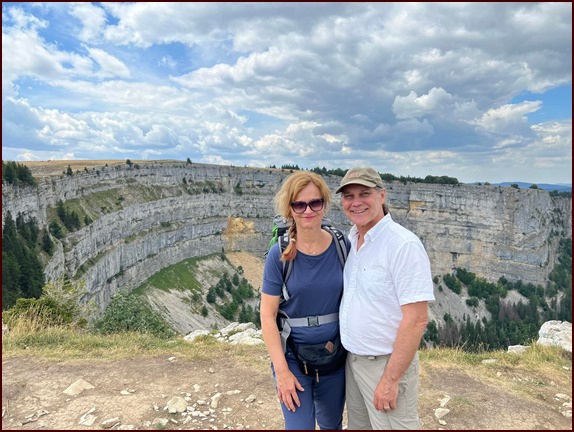 While the view from the rim was breathtaking, this water passage on the way up was my favorite section of the hike.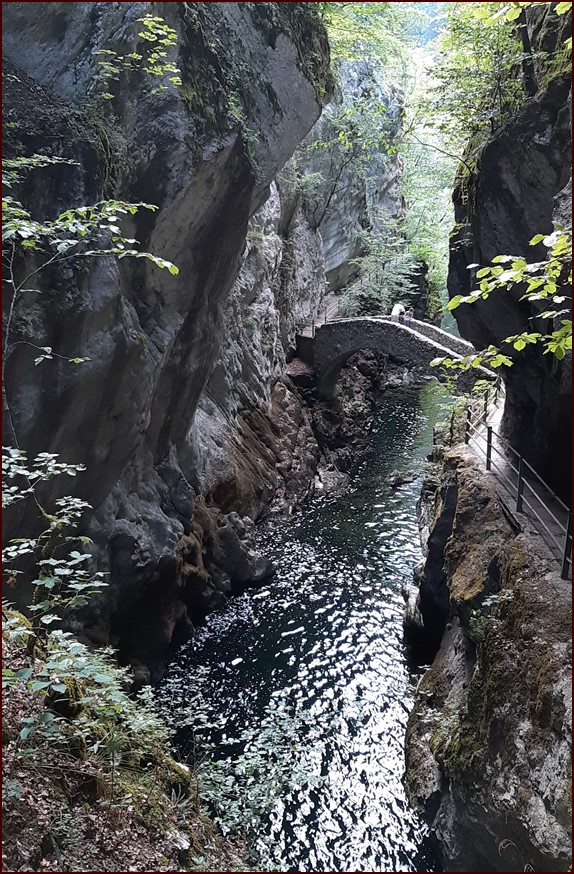 See you next month. I'm looking at making a Thai Green Curry.
Freundliche Grüsse,

Chef Glenn & Dominique
P.S. If you have questions or comments, or would like to share a recipe, please reply to this email or use this contact form.

If you received this newsletter from a friend and would like to subscribe (it's free), subscribe here.
Visit my BackpackingChef Facebook page for the lastest posts. Be sure to "follow" the page to continue seeing posts.