Hello,



This month's cover of Trail Bytes comes to us courtesy of Cheryl from Las Vegas, Nevada. Her Thai Curry Noodle backpacking recipe uses three main ingredients: rice noodles, Tom ka curry paste and coconut milk powder. She forages for watercress along creeks to jazz it up and/or includes other dried vegetables, mushrooms or nori seaweed flakes.

See Cheryl's Thai Curry Recipe.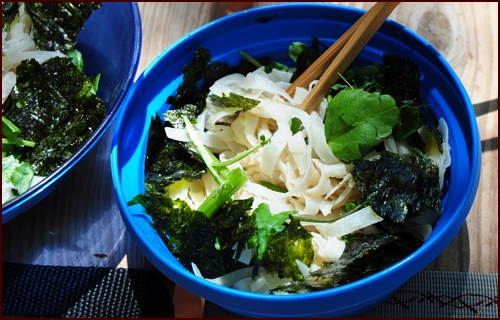 3-Day Backpacking Menu with Calories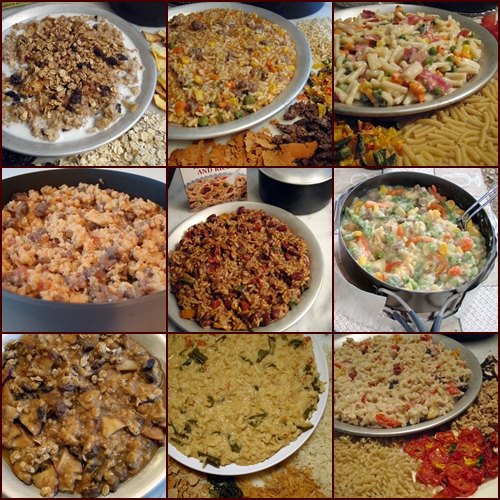 Make it a Large?
When I developed the recipes for my 30-day hikes on the Appalachian Trail, I didn't worry about the calories. I figured three square meals a day, a side of vegetables, one dessert and four snacks would satisfy my hunger... and I wasn't disappointed.
How many calories we burn while backpacking varies from person to person and day to day depending on many variables such as age, sex, body size, fitness, terrain, temperature and weather. How hard you push yourself also has a big impact - load carried, miles hiked, rests taken, quality of sleep, etc.
One thing is sure... you will burn a lot of calories backpacking, probably more than you consume. I hesitate to estimate a number because of the variability, but an approximate range is between 3000 and 5000 calories with some folks burning more.
The problem with burning so many calories is that it is difficult to carry enough food with that much caloric value. Some backpackers load up with massive amounts of junk food, but I like to promote healthy eating and choosing snacks and meals that provide good nutrition as well as energy.
I kept notes of the dehydrated yields of all the food that went into the recipes which allowed me to calculate the calories of the meals and snacks after the fact. In Recipes for Adventure, I include ingredients for regular and 50% larger servings with the calories listed to help you decide what size meals and snacks are right for you.
I just posted a 3-Day Backpacking Menu on the website that shows how many calories you would get from a selection of backpacking meals and snacks from the website. The regular size menu topped 3000 calories per day and the large size menu topped 4000 calories.
See Backpacking Meals & Snacks: 3-Day Menu
Warmest regards,



Chef Glenn & Dominique
Recipes for Adventure Books

If you received this newsletter from a friend and would like to subscribe (it's free), subscribe here.

Visit my BackpackingChef Facebook page for the lastest posts. Be sure to "follow" the page to continue seeing posts.