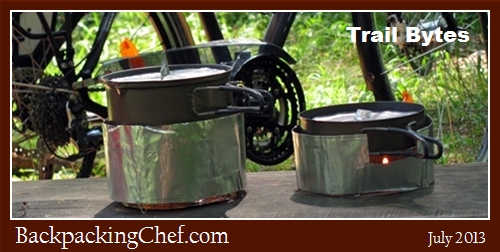 Sign up for Chef Glenn's free monthly newsletter – Trail Bytes.
In Trail Bytes, you'll get "how to" information like you've been enjoying on the website plus the latest recipes and dehydrator techniques. Each issue covers a topic or two – just a few good ideas for you to run with.
I also share recipes submitted by other trail chefs who frequent BackpackingChef.com. That could be YOUR recipe by the way!
Click here to read back issues



Subscribe. It's Free!
Fill in the form below to subscribe to Trail Bytes.
I use a double opt-in system to protect against spam, so you will receive an e-mail asking you to confirm your subscription. It may take an hour or two to receive the e-mail. Your e-mail address will only be used to send you the newsletter and you may opt out with a click at any time. I will not share your e-mail address with any third parties.