Hiking the Appalachian Trail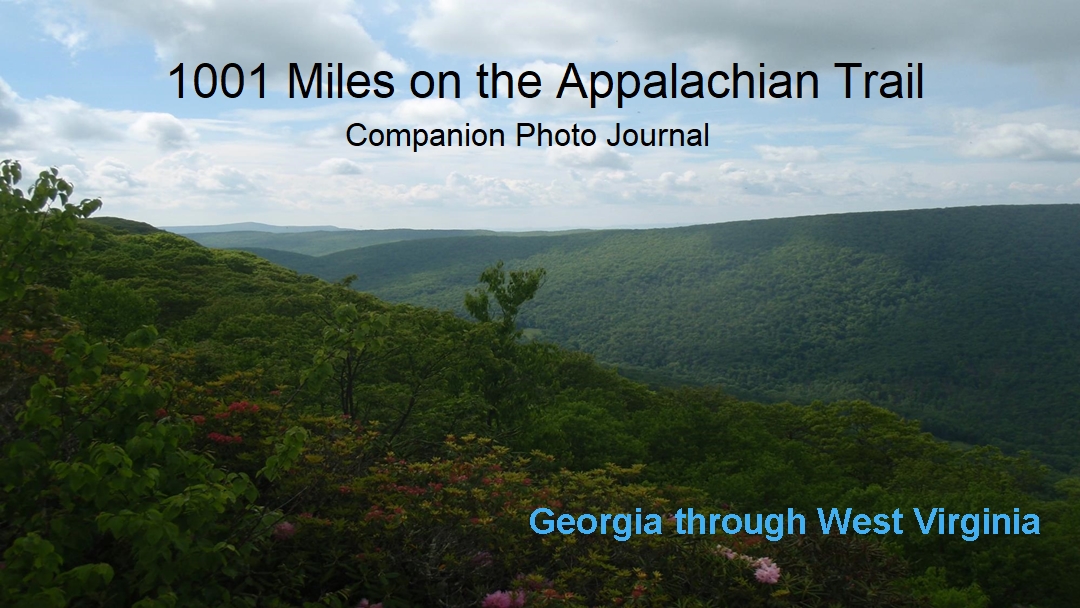 I started hiking the Appalachian Trail in sections shortly after establishing the BackpackingChef website. During the month before leaving for the first twenty-eight day hike through Tennessee and North Carolina, I dried ninety meals. Eating well was a top priority, but my first aim was to have a great adventure hiking the Appalachian Trail.
What follows is my photo journal covering 1001 miles of the Appalachian Trail through the southern states.
Click on any thumbnail to enlarge the image or to view all photos as a slide show.
The first fourteen days include the full text from the written journal.
Please visit the order page to purchase 1001 Miles on the Appalachian Trail in paperback, Kindle, or PDF. Thank you.
Introduction
I walked 1001 miles on the Appalachian Trail, between Georgia and West Virginia, in seven hikes over seven years. The first night on the trail, I sat in a brown cinder block shed with Eddie from Easton—a man who ate, rather than drank, two spoonfuls of instant coffee for breakfast. From that night forward, I wrote down, with half a pencil, under the light of my headlamp, what I remembered from each day. The trail never shorted me details.
Fire attracted me—whether it waved inside a circle of rocks or blazed the sky. At Wesser Bald Fire Tower, I watched the sun set over the Nantahala Forest. Fire colors fanned brightly across the mountains, then dimmed like campfire embers as the sky darkened and filled with stars. My soul peered out my eyes and saw eternity. Another time, at sunrise, I sat on a boulder with four early risers at Dragon's Tooth. The orange glow touched our faces and awed us to silence. In those moments, looking to the horizon or circled around a campfire, we stoked a warm friendship.

Hikers typically went to sleep by 9:00 p.m., hiker midnight. If a fire was going, conversations sometimes stayed lively past 10:00 p.m. I stumbled onto a bachelor party that carried on past 1:00 a.m. Nights were not always quiet when hikers went to sleep. Campers could snore ferociously. I heard them snoring in tents thirty feet from mine. In shelters, three or four people sometimes snored synchronously. And then there were owls, which typically hooted early in the night. Once, I heard coyotes yapping far off in the dark. Near creeks or ponds, frogs pulsed the nights with chirps, peeps, and bellows.

I usually hiked alone, but I talked to people every day. In a quick reading of body language, I knew if a person coming down the trail wanted to chat. It didn't matter if the person was young or old, male or female—the trail lifts the usual barriers that keep us from talking to each other in supermarkets and subway trains. Hikers told great stories: like the young man who was bitten by a rattlesnake while crossing a road and sought help from the resident snake expert at Lowe's Home Improvement store, or Yogi the Kitten, who was rescued along a highway and carried all the way to Maine, or the bear-and-broccoli-soup incident.

At road crossings and hostels, trail angels appeared. They offered rides, cheeseburgers, and beds with clean sheets. Some people wielded pickaxes and shovels—the volunteers who build and maintain every inch of trail. How did they move and position those rock slabs into staircases? Why did they route the last mile over what resembled a blast zone?

Rocks. I mention them over two hundred times—not counting boulders. Tectonically shaped into points, deposited liberally where your feet must land, rocks are cold hard facts. When I groaned about sore feet one night, a seasoned thru-hiker quipped, "No pain, no rain, no Maine." His lack of sympathy reminded me of my father, who once said that eating horseradish would put hair on my chest—so I ate it. My sisters declined.
Rain blesses the pages slightly less than two hundred times—from drizzle to downpour. I heard thunder more times than I saw lightning, but two close strikes were enough.

Fog settles onto the pages fifty times. It obscured views but mysteriously—if you believe in connecting dots—led to unforeseen destiny…
---
---
Table of Contents
Hiking the Appalachian Trail from...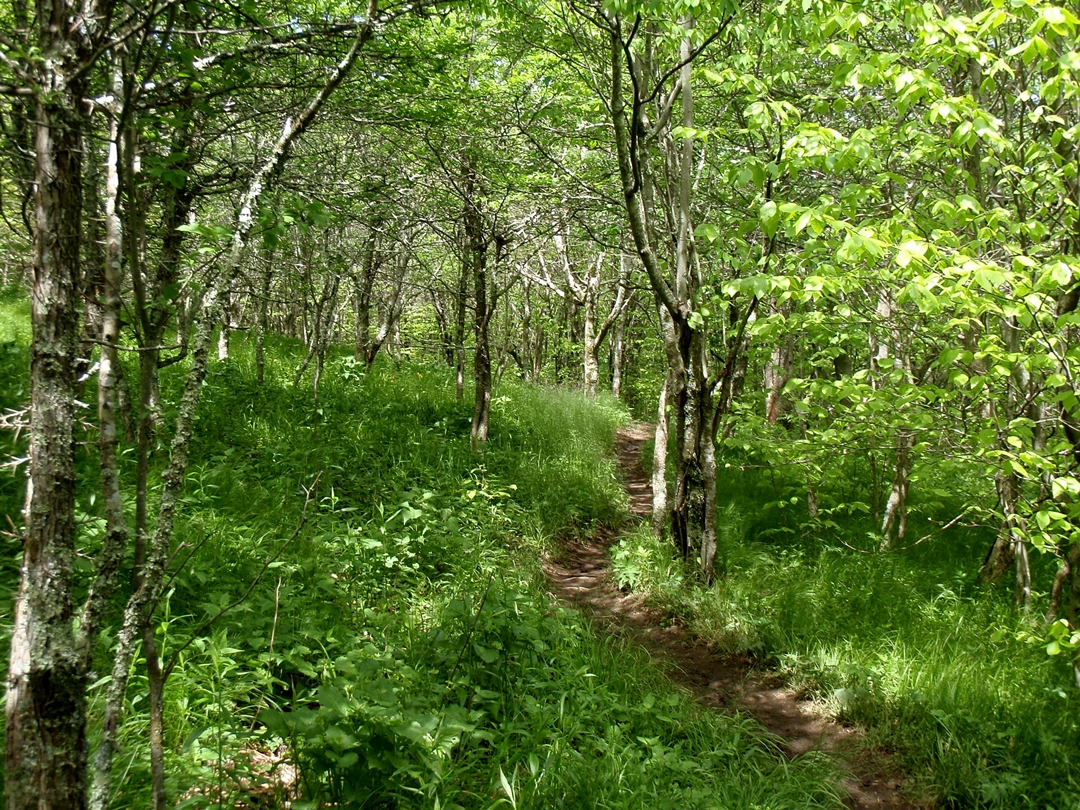 Hike One

Low Gap, TN, to Nantahala Outdoor Center, Wesser, NC,
315 miles, Southbound

Hike Two
Beartree Campground, Damascus, VA, to Waynesboro, VA,
382 miles, Northbound
Coming Soon


I'll link up the photos for the sections below as soon as I  format them. Working on it now. Thank you for your patience.

---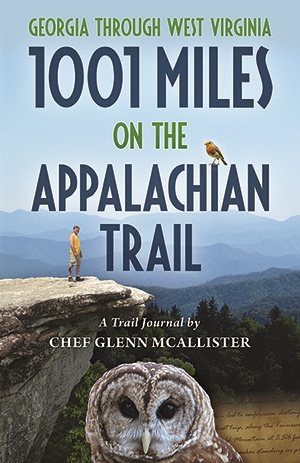 ---