Spam Recipes
We'll post Spam recipes for camping shared by readers on this page.

Spam Chimichangas

Shared by Shelley Lauzon of Cornwall, ON, Canada
Serves: 2

A quick and easy meal with no clean up. Cook and eat from foil and pack out foil.

Ingredients:
2 - 3 oz. foil Spam packages
1/3 cup salsa sauce (dehydrated)
3 Tablespoons chopped onion (dehydrated)
2 large flour tortillas
1/2 cup shredded cheddar cheese


At Home:

Dehydrate salsa sauce and onions.

Package all ingredients into separate ziplock baggies and pack two pieces of foil.

On the Trail:

Rehydrate onions and salsa sauce.

Combine spam, onions and salsa sauce into a baggie and mix.

Squeeze meat mixture from baggie down center of tortillas.

Add 1/4 cup cheddar cheese to each.

Fold two sides over filling: fold ends down. Wrap in foil and place either above hot coals or in frying pan until golden in color and cheese is melted.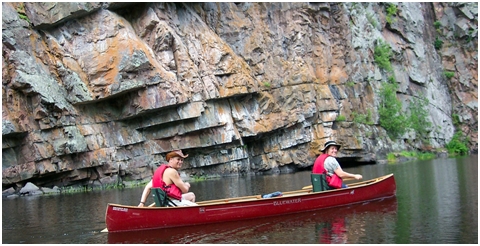 Shelley and her husband Claude are avid canoe campers. She has shared several recipes with us.
Continue Reading...

Return to Your Best Backpacking Recipes.
Share this page with friends on social media.