Hiking the Appalachian Trail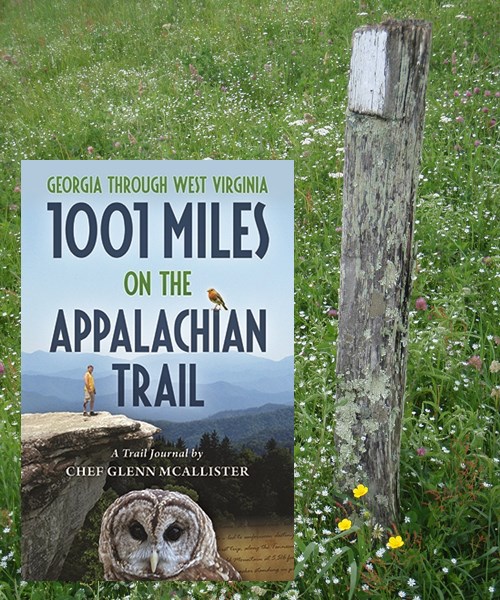 Hiking the Appalachian Trail, in sections or in one long trek, will richly reward you. What follows is the first chapter from my trail journal, 1001 Miles on the Appalachian Trail. It covers the first 315-mile section hike from Damascus, VA, to the Nantahala Outdoor Center in Wesser, NC. I hope you enjoy reading it as much as I enjoyed hiking it. -Chef Glenn
The meals mentioned in the journal are all included in my book, Recipes for Adventure. If you buy that book, or the Workbook or Action Guide, you can download 1001 Miles on the Appalachian Trail for free.

Low Gap, TN, to Nantahala Outdoor Center, Wesser, NC, 315 miles, Southbound
MAY 23—JUNE 19

Low Gap, TN, to Double Springs Shelter
Double Springs Shelter to Vandeventer Shelter
Vandeventer Shelter to Laurel Fork Shelter
Laurel Fork Shelter to Moreland Gap Shelter
Moreland Gap Shelter to Mountaineer Shelter
Mountaineer Shelter to Mountain Harbour Hostel

Mountain Harbour Hostel to Overmountain Shelter

Overmountain Shelter to Greasy Creek Friendly Hostel

Greasy Creek Friendly Hostel to Beauty Spot Gap

Beauty Spot Gap to Uncle Johnny's Nolichucky Hostel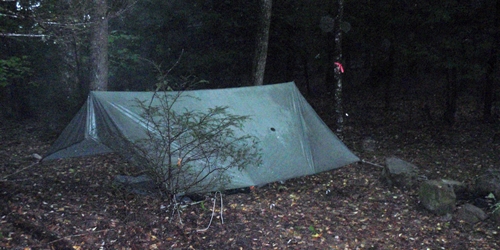 Near No Business Knob Shelter to Bald Mountain Shelter

Bald Mountain Shelter to Hogback Ridge Shelter

Hogback Ridge Shelter to Flint Mountain Shelter

Flint Mountain Shelter to Hemlock Hollow Hostel

Hemlock Hollow Hostel to Hot Springs, NC

Hot Springs, NC, to Walnut Mountain Shelter

Walnut Mountain Shelter to Groundhog Creek Shelter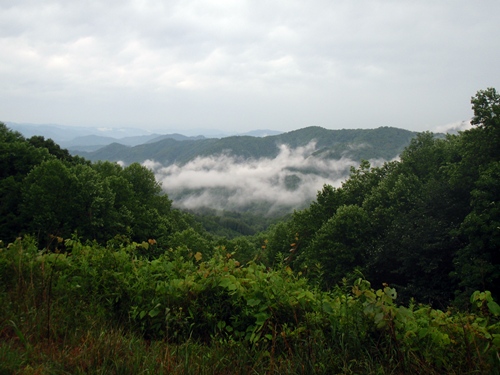 Hiking the Appalachian Trail through Great Smoky Mountains National Park to the NOC

Standing Bear Hostel to Tricorner Knob Shelter

Tricorner Knob Shelter to Icewater Spring Shelter

Icewater Spring Shelter to Double Spring Gap Shelter

Double Spring Gap Shelter to Spence Field Shelter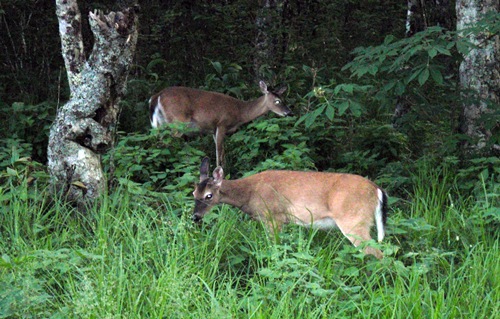 Spence Field Shelter to Fontana Dam Shelter

Fontana Dam Shelter to Cable Gap Shelter

Cable Gap Shelter to Locust Cove Gap

Locust Cove Gap to Nantahala Outdoor Center (NOC) Wesser, NC

Special Offer: Buy any one book, (Recipes for Adventure I and II, The Menu Planning & Food Drying Workbook, or The Action Guide: Dehydrating 31 Meals) and download 1001 Miles on the Appalachian Trail for free.
Free Download

Also available in paperback.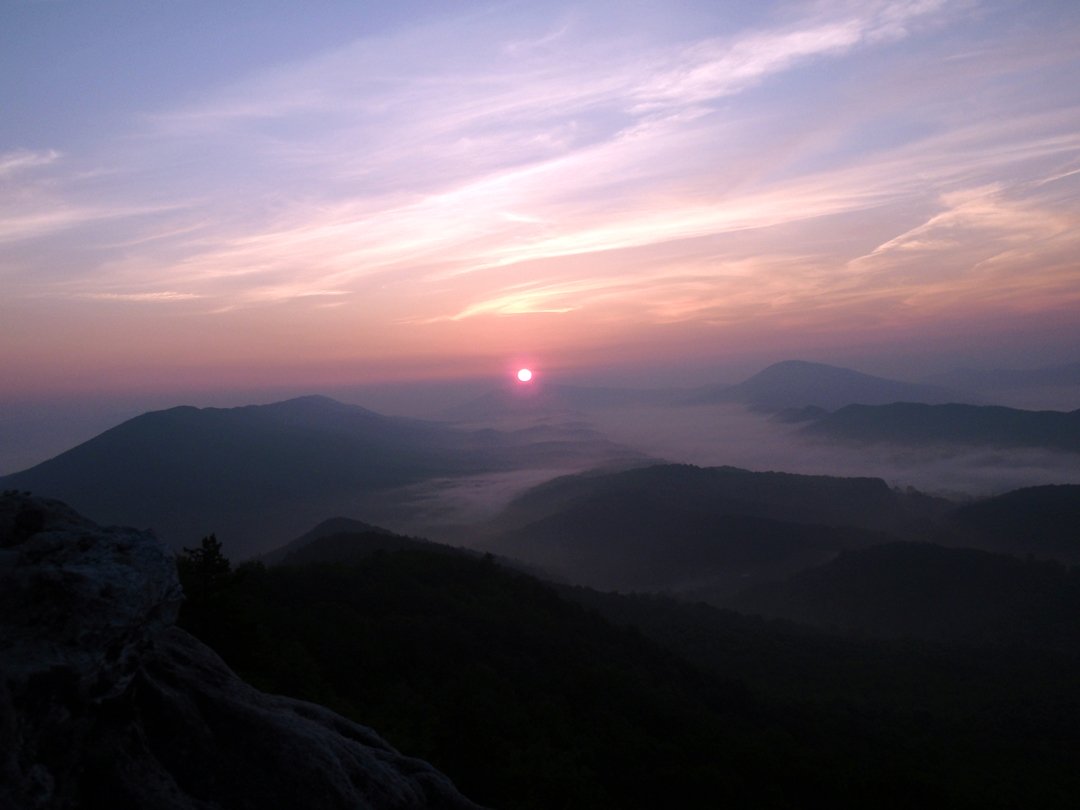 Sunrise from Dragon's Tooth, Appalachian Trail, Virginia

View photos from my 2nd hike of the Appalachian Trail in Virginia: Damascus, VA to Waynesboro, VA, 382 miles, Northbound
View photos of Appalachian Trail Virginia
Share this page with friends on social media.