Share Your Best Backpacking Recipe
Share your best backpacking recipe with the readers of BackpackingChef.
Fill in the Recipe Form below and hit Submit Recipe.
I'll publish your recipe and index it on the "Your Recipes" page with credit to you as my Guest Chef. I'll also announce your recipe in the newsletter. You will be famous!
Please do not submit a recipe that is copyrighted in a published cookbook.
Thank you for sharing your recipe!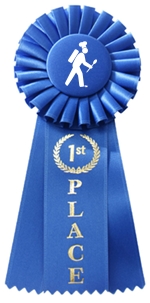 Chili Cook-off Contest

Enter your chili recipe by April 28, 2019.
Two Categories:
With meat or Vegetarian

Use the form below to submit your recipe.

Don't forget to hit "Submit Form" when you're done. Thank you!

---
Continue Reading...

Return to reader shared best backpacking recipes
Return to Chef Glenn's backpacking recipes for supper
Return to BackpackingChef Home Page
---